Ontario budget's effect on car insurance will be minimal
4
July 16, 2014 at 9:15 am by
William Star
---
The Ontario Budget presented on July 14, 2014 will have little effect on car insurance. The Liberal Party had stated last year that insurance rates must be reduced by 15% but did not indicate how this would be accomplished. They seem to think that insurance companies can make changes without any actuarial studies or logical reasons.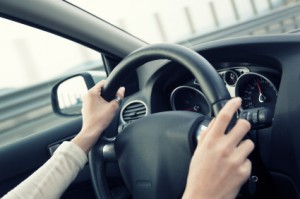 The few changes that were introduced to control the costs of towing, storage and patient care providers will not justify a reduction of 15% over two or three years. The result of the changes must first be demonstrated before rates can by reduced. The changes are long overdue and were recommended about fifteen years ago when paralegals were subject to the control under the Law Society. There is not an easy way to control these services and fraud related to those services will continue.
When the no-fault plan was introduced in Ontario the main concept was to provide benefits to injured people quickly and to avoid many of the costs associated with litigation. Now legal expenses have soared and there are no controls in place to stop the rising costs. In the past before no-fault, lawyers in Ontario were not allowed to advertise their services the way they do today. No-fault has not reduced legal costs, it has increased them. FSCO is so busy with claim disputes, mediation and arbitration that they cannot keep up with the work and are forced to use outside services to assist with the backlog.
This system is so lucrative for lawyers that they continually advertise through the various types of media. You even find benches on the streets near hospitals and bus shelters to encourage people to contact them to get more money following a car accident. Yellow pages are filled with ads of law firms. You can't watch television without seeing their ads to encouraging people involved in car accidents to contact them. In many cases they suggest you contact them before you call your insurance company. On station CP24 there is a retired police officer who reports traffic for the station with the message to "know your rights". This is in conjunction with the advertising he does for a law firm. It appears this government is after the little guys but they avoid the lawyers.
The changes made in this Budget will not reduce the cost of car insurance. They cannot correct a bad system. It will require a complete overhaul.
---
Disclaimer
Note: By submitting your comments you acknowledge that insBlogs has the right to reproduce, broadcast and publicize those comments or any part thereof in any manner whatsoever. Please note that due to the volume of e-mails we receive, not all comments will be published and those that are published will not be edited. However, all will be carefully read, considered and appreciated.
---
4 Comments » for Ontario budget's effect on car insurance will be minimal