Rough road may await Ontario auto insurers
0
October 19, 2015 at 11:21 am by
Peter Morris
---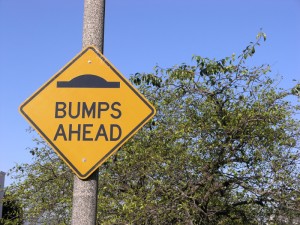 It is fair to say that the profitability of many Canadian insurers is largely influenced by their Ontario automobile results. With this in mind, the industry may be in for a rough ride.
Ontario automobile, so often the Canadian property and casualty insurance industry's problem child, is once again in the headlines with the announcement that rates have fallen by just under 7% from August 2013 to August 2015. What makes this problematic for the industry is that the Ontario government initiated a cost and rate reduction strategy in 2013 that called for a 15% reduction by August 2015. The Liberals introduced this strategy in order to win much-needed support for their 2013 budget. At the time, the Liberals were leading a minority government and needed the support of the opposition New Democratic Party in order to pass legislation.
Critics have already started to hold the government's feet to the fire for failing to meet its August 2015 target. New Democratic Party MPP Jagmeet Singh has said 'the Liberals are not committed to making [the cost and rate reduction strategy] a priority'. Progressive Conservative MPP Vic Fedeli has said, 'It's always next year, next time, we're almost there… those are hollow words.'
You don't need to be a clairvoyant to predict that the pressure will be on the government to see that insurance rates are pushed down further. And this pressure for further rate cuts will come at a time when most Ontario automobile insurers are struggling to make an underwriting profit.
Automobile insurance accounts for roughly half of the premiums written by private, property and casualty insurance companies in Canada. Ontario represents half of the Canadian total. With Ontario auto accounting for one out of every four premium dollars, the profitability of most insurance companies in Canada is heavily influenced by the fluctuations of their Ontario automobile results. If insurers are compelled to reduce rates to unprofitable levels, it will inevitably lead to a contraction of capacity in the market.
Bearing in mind the marginal results for Ontario automobile and the very real possibility that things will get worse before they get better, the chief operating officer of an insurance company recently advised me that his company has decided to focus on managing its growth within the Ontario brokerages it has already appointed and to avoid making additions to its Ontario brokerage network for the time being.
No other province surpasses Ontario for the average cost of an automobile insurance policy. With this in mind, there is every reason to expect the government will continue to feel the pressure to see that rates are reduced. To the extent that this pressure is passed on to insurers, it will be a challenge for them to obtain a satisfactory bottom line.
Given the rough ride that may lie ahead for Ontario automobile insurers, it is reasonable to expect increased competition for personal property and commercial lines business as insurers look for growth in other lines of business.
---
Disclaimer
Note: By submitting your comments you acknowledge that insBlogs has the right to reproduce, broadcast and publicize those comments or any part thereof in any manner whatsoever. Please note that due to the volume of e-mails we receive, not all comments will be published and those that are published will not be edited. However, all will be carefully read, considered and appreciated.