P&C Brokerages – How to Survive the COVID-19 Financial Crisis
0
April 3, 2020 at 3:42 pm by
Mike Berris
---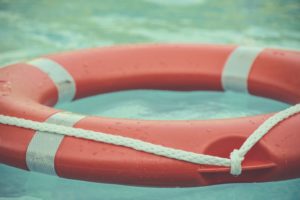 Someone once asked Ernest Hemingway how he went bankrupt and he responded, "Two ways. Gradually, then suddenly."
This short piece is intended to provide you with strategies to protect your brokerage and position yourself for the recovery that will follow the current COVID-19 crisis. Please keep in mind that every business is different, and our advice is general in nature. Contact us if you want more information on your specific situation.
Before we talk about financial strategies, let's look at some facts. Insurance is a main pillar of any financial system, and it's safe to say the overall economy could not function without it. This leads me to my next point, which is that the demand for insurance is relatively inelastic. This means that, as the price goes up or available purchasing power declines, the demand for insurance coverage does not fall proportionally. It is my view and that of the market, that the P&C industry and insurance brokers are well positioned to weather the COVID-19 storm.
Let's take a look at some public market data.
Yes, the news is bad, but not really that bad. In fact, the average monthly enterprise value as a multiple of revenue remains higher today than twelve months ago. The decline in valuation over the past one and three-month periods are not so good, but not that bad in context of the overall market.
Like Hemingway alluded to, financial problems have a way of hiding, and then quickly accelerating. When dealing with the COVID-19 crisis, you will have to make decisions without perfect information. It is my view that if you lay the ground work for recovery now, you, your employees and your brokerage will be well positioned for a full recovery.
Decision Time Frame
I suggest that you view your plan in terms of a set of decision action dates. Decisions will have to be made with imperfect information. Here is a framework some of our clients are using:
Now
These are the actions you must make right now, even without having the benefit of knowing all the facts. Let's refer to this as Phase I decision-making;
60 days
At this point you will start understanding the time frame for ending the physical isolation requirements and know more about the economic implications of COVID-19. This is Phase II of decision making;
180 days
At this stage, you will have made an assumption that the immediate crisis has either passed or not. This is the "rebuilding or reassessing" period, which we will call Phase III.
Cash Flow
Fundamentally, this is about management of cash flow. Most insurance brokers do not have significant lines credit in place. So, in the short-term, cash flow management is critical. There are four components of cash flow to focus on as follows:
Lost Revenues
Your team must have a plan now to identify lost revenues by category. For now, you should be able to identify the following:
Regular lost customers;
COVID-19 lost customers;
Coverage reductions due to COVID-19, and
Coverage reductions due to rate increases.
Although this information is not immediately needed, it will be invaluable during Phase III. While the extent of the revenue reduction might be minimal in the long run, you may want to consider budgeting as follows:
a 20% decline on a current month to same month last year, lasting six months; and
a 10% decline for the following six months.
General and Administration Expenses (G&A)
Take each general ledger category and review expenses in terms of what can be cut now, what might be cut in Phase II and what can be renegotiated or deferred. Note and assign a specific action plan to the appropriate team member(s).
Wages
Wages are tricky. They are hard to cut given the long-term difficulty in replacing people. But, as wage costs are typically 70% or more of your total spend, they cannot be ignored. For our clients, we are recommending categorizing wage cuts into the following categories:
Employees who are under performers – Phase I cuts
Employees who are not needed because of office closures – Phase I layoffs
Ownership and senior management – Phase I salary deferrals
If possible, Phase II cuts can be limited to job sharing and reduced hours
Phase III will involve either re-staffing or further adjustments
Lock-up
Lock-up is the amount of time it takes to convert revenue into cash. It is a critical component of cash flow management. In our modelling, we combine revenue lock-up with changes in the timing of expense payments. As a starting point you might consider the following:
Agency bill premium collections will increase by 30 days;
Trade payables will be paid 15 days later than normal; and
Direct bill and premium payments will remain the same.
Modelling
Short-term losses do not put you out of business, the inability to meet your current financial commitments do.
We cannot stress enough how important it will be to create a twelve-month financial model that incorporates the interaction between your projected profit & loss (P&L) statement, your cash flow management and lock-up into both your cash flow analysis and balance sheet. Understanding the interrelationship between the P&L, statement of cash flow and the balance sheet is fundamental to protecting your business.
Government Resources
There has been a constant stream of announcements by the Federal and Provincial Governments. While the details of these new policies might take weeks or months to take effect, ensure you know how they may impact your brokerage and factor them into your modelling. I suspect your accounting firm can help you with this, but if you need information now, we at Smythe have created a COVID-19 Resource Centre on our website that we update daily. Visit our Resource Centre here.
In closing, I want to say that we have made a very good living from serving the P&C Insurance industry in Canada and we are here to help, if needed. If you have any questions regarding this article or other aspects of navigating the cash flow issues related to the COVID-19 crisis, please send them to Mike Berris at mberris@smythecpa.com.
---
Disclaimer
Note: By submitting your comments you acknowledge that insBlogs has the right to reproduce, broadcast and publicize those comments or any part thereof in any manner whatsoever. Please note that due to the volume of e-mails we receive, not all comments will be published and those that are published will not be edited. However, all will be carefully read, considered and appreciated.