Widespread Negligence Uncovered Following Oxfam Scandal: Steps to Improving Company Awareness and Prevention
0
March 9, 2018 at 4:43 pm by
Steven Minsky
---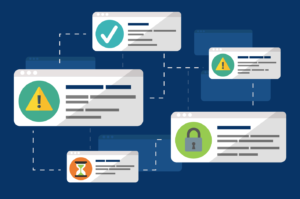 Oxfam, one of the UK's biggest charities, was exposed this month to have had 87 claims of sexual exploitation and abuse involving its workers in the year ending April 2017, a 36% increase on the previous year.
In light of the ongoing Oxfam scandal, the Charity Commission, UK's charity regulator, has launched an investigation of 179 British charities and agencies. So far, they have uncovered new claims alleging more than 120 workers have been accused of sexual abuse in the past year across 26 UK charities and groups.
Charity organizations have a track record of failing to prosecute sex offenders and pass along sex offender claims to future employers, most likely in order to avoid scandal. For example, Mr. van Hauwermeiren, the head of the mission for Oxfam in Haiti in 2011, was allowed to quietly resign, rather than being fired, after multiple claims of sexual misconduct. As a result of Oxfam's inaction, Mr. van Hauwermeiren was allowed to keep switching aid organizations from Liberia to Chad, to Haiti, to Bangladesh as accusations surfaced.
While sexual harassment is a deeply emotional issue that extends far beyond the workplace, examples such as that of Mr. van Hauwermeiren and countless others prove the need for better governance programs and infrastructure within corporations.
According to a study published by the Wall Street Journal, "77% of boards hadn't talked about sexual harassment, 88% hadn't implemented a plan of action as a result of recent revelations, and 83% hadn't evaluated the company's risks when it came to sexual harassment. Their most commonly cited reason for inaction? A perception that sexual harassment wasn't a problem at the company."
I believe that while these issues give rise to larger social debates, there are also steps that companies can take to do their part to improve the awareness and mitigation of incidents related to sexual harassment and misconduct.
Steps Aid, Healthcare, and Charitable Organizations Should Adopt
1. Holistic Incident Management: Organizations need risk management programs that empower all employees and volunteers to report policy violations and suspicious behavior online, either by name or anonymously. Often, those on the front lines know what's happening but have no consistent method to detail the nature of the issues they observe. They also can't escalate incidents to the right levels of the organization for independent investigation across facilities, departments, and geographies.
2. Connect Incidents to Risks Assessments: Tying risk assessments to incident reports across business functions and departments in an accessible and actionable manner will provide objective criteria to help uncover patterns and identify weaknesses that allow misdeeds to perpetuate. Organizations will then understand how to shift resources to enable prevention.
3. Effective Risk Mitigation Strategies: Use risk assessments to identify the gaps between policy and activity to accurately prioritize risk mitigation efforts based on that feedback. For example, connecting employee profiles to incident investigations ensures claims and allegations against employees become part of their employee records. This process will help stop predators from simply being passed around to new areas or other organizations to repeat their offenses.
4. Report to Oversight Committees: Management should provide transparency into how incidents and investigations are managed. This givesthe board an accurate view of key risks across the organization, and the ability to measure the performance of mitigation strategies over time. Management also needs to monitor the frequency and severity of incidents tied to policies and procedures to determine the effectiveness of existing controls.
With effective risk management, everyone has a voice to identify ineffective policies and gaps in activities both internally and across relationships with partners and vendors. This is how improvement becomes a part of everyone's job description. By enacting these steps, employees will be empowered to guide their organizations towards achieving higher performance and protecting their colleagues, customers, and communities.
Reputational Risk of Scandal in a See-Through Economy
The Oxfam scandal has had a huge immediate financial impact on the organization. 7,000 individual donors have cancelled regular donations to the charity, and institutional donors like the British government have officially suspended £31.7m million in funding until Oxfam can demonstrate it can meet the "high standards" expected.
This is the new consequence of what I call the see-through economy: A fast-paced age of transparency where consumers, investors, and sponsors are empowered to impact an organization's reputation. While sexual harassment in the workplace has been a longstanding issue, the #MeToo movement was able to catch fire with the advent of social media. In the aftermath of the Oxfam scandal, we can see how the proliferation of scandals and the escalation of consumer and stakeholder expectations through social media has globalized.
I believe scandals are always preventable because they're known years in advance by employees. Because consumers and investors now have a voice, scandals can no longer be silenced. Quietly hiding the truth for fear of scandal is no longer an option.
Investors, sponsors, and consumers around the world are speaking up, and companies can no longer effectively manage reputational risk after the fact through PR; they must take a proactive approach to ensuring reputational risk does not materialize in the first place by enacting the steps I've outlined above.
The benefits of taking a risk management approach to issues of sexual misconduct are threefold:
Effectively raise awareness of the issue within the organization
Take part in preventing such incidents from occurring in the workplace
Maintain support to carry out the organization's mission
This article was originally posted on LogicManager.com
---
Disclaimer
Note: By submitting your comments you acknowledge that insBlogs has the right to reproduce, broadcast and publicize those comments or any part thereof in any manner whatsoever. Please note that due to the volume of e-mails we receive, not all comments will be published and those that are published will not be edited. However, all will be carefully read, considered and appreciated.