ONSC holds Standard Mortgage Clause entitles mortgagee to recovery of its mortgage interest
0
November 21, 2014 at 9:40 am by
Michael Teitelbaum
---
In the recently released decision of Equitable Trust Co. v. The Portage La Prairie Mutual Insurance Co., 2014onsc4767, Ontario Superior Court Justice Stewart affirmed the generally held view that an insured mortgagee is entitled to recover the outstanding balance owing on its mortgage pursuant to the Standard Mortgage Clause, which operates as a separate insurance contract.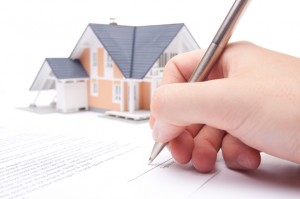 A residential property owned by John Bell was insured for fire loss under a policy issued by Portage La Prairie (PLP). After the fire, the owner defaulted on his mortgage payments, and Equitable sold the property under its Power of Sale. After application of the sale proceeds to the outstanding mortgage balance, $98,682.88 was still owing under the mortgage.
Bell did not take any steps to repair the damage to the property and did not receive any insurance proceeds as PLP took the position that the fire was caused by arson and that Bell had misrepresented the value of the contents of the premises in his Proof of Loss.
After having raised and abandoned a number of technical objections to Equitable's claim, PLP denied Equitable's entitlement to payment under the policy because Equitable did not itself take steps to repair the premises. PLP argued that Equitable was only entitled to the "Actual Cash Value" of the cost to repair the damage caused by the fire, and because the ACV of the damage was less than the amount received by Equitable on the sale of the property, Equitable was not entitled to any payment under the policy.
Her Honour, referring to American authority agreed upon by the parties, held that the Standard Mortgage Clause creates a separate contract of insurance between the insurer and the mortgagee, and any arguments that PLP may have against Bell cannot be raised against Equitable, and it was not obliged to repair the damage before being entitled to recover its loss.
The court found that Equitable's loss was properly calculated as being the amount of the shortfall on its mortgage after the exercise of its Power of Sale.
---
Disclaimer
Note: By submitting your comments you acknowledge that insBlogs has the right to reproduce, broadcast and publicize those comments or any part thereof in any manner whatsoever. Please note that due to the volume of e-mails we receive, not all comments will be published and those that are published will not be edited. However, all will be carefully read, considered and appreciated.