Insurance Connectivity: Life in a Parallel Universe
0
May 13, 2015 at 4:12 pm by
Patrick Vice
---
I went to an interesting meeting last month which made me think that there is a parallel universe alongside the one that I've been living in for the past three decades. I am not sure what to do with the information, so I thought I'd throw it out for your consideration.

Here's the back story …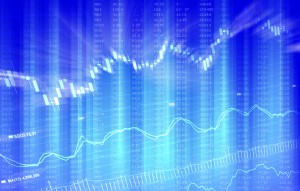 In 1995, a small, but enthusiastic group of insurance companies, distributors, and technology suppliers realized that eliminating friction points in insurance distribution was key to improved satisfaction for practitioners and customers.  Success would result in improved profitability for the industry.
An association was formed to develop electronic data interchange (EDI) standards.  This task took longer than expected, but at last a body of standards was published.  However, implementations remained sparse.
The members then realized that there needed to be proactive project management.  The association members approve a plan for developing guidelines and a creation of a central coordination office.  This seems to be increasing implementations, and there is renewed commitment to address common functions in a coordinated fashion.
Sound familiar? Perhaps, but …
This is happening in the life insurance community in Canada.  The organization is CLIEDIS (Canadian Life Insurance Electronic Data Instarchange Standards). At present, there are 11 member insurer, 15 distributor organizations, 21 Vendors/Service Providers, and one industry association (representing MGAs).
ACORD is a partner in providing US standards.  There is a 2 person staff which provides administrative and pro-active implementation support.
The current mandate is a 5-year project – eData – which was launched in 2012.  The emphasis of this project is "on improving communications between all trading partners in the industry with a technical solution that leverages a publicly available network in a secure fashion: the internet."
Significantly, the mandate goes beyond the data standards, extending to required content within the data.
The meeting

The meeting I attended was CLIEDIS's annual seminar, and the mood was was upbeat for the insurers.  The move from passive standards setting to active implementation coordination and support is giving its insurer members hope that a critical mass is on the horizon.  There is a lot to do, but confidence is relatively high.
Significantly, a number of the insurer members noted that they were staffing implementation support help desks to encourage distributor uptake.
Distributor and Supplier members shared the optimism, but, in private conversations, were a little more tentative.  While insurers generally have some resources to commit to nascent initiatives,  smaller organizations need to have a more solid business case.  That said, the insurer commitments were welcomed.
Where does this all go?
What interests me in all this is that there seems to be little appetite to share experiences across the industry sectors.
There are a number of common points between eData and initiatives in the Property-Casualty community.  ACORD based (CSIO) data standards have been in place, and working in Canada, since 1986.  There have been at least three major industry projects that have undertaken to provide momentum and achieve critical mass.  None has hit its targets, but all have provided valuable lessons, and the industry continues to press forward.
And there are differences.  The P&C initiatives have had insurer support, but have been mainly driven by brokers.  The eData project seems to have carriers in control.
Perhaps the differences outweigh the similarities. Or the industry sectors have an interest in remaining discrete.
This is where I ask you to come in.
Is there value in comparing notes across the Life and P&C divide, or should standards based connectivity in the communities remain as two solitudes? You can leave a comment at the end of the post here.
---
Disclaimer
Note: By submitting your comments you acknowledge that insBlogs has the right to reproduce, broadcast and publicize those comments or any part thereof in any manner whatsoever. Please note that due to the volume of e-mails we receive, not all comments will be published and those that are published will not be edited. However, all will be carefully read, considered and appreciated.