Random Thoughts: Insurance and Bitcoin
0
March 23, 2015 at 8:16 am by
Christian Bieck
---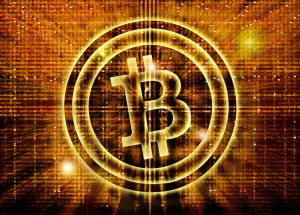 A few week ago I saw an article online about the 16 trends the venture capitalists Andreessen Horowitz (of Netscape fame) are closely watching. #14 was insurance (!), #9 was Bitcoin. Time for some random thoughts on the combination of the two.
Let's start with some fundamentals on Bitcoin, or rather cryptocurrencies in general. As an economist, I find the "currency" moniker a bit strange here, as currencies need to fulfill three criteria [1]: they need to be a medium of exchange, a unit of accounting and a means to store value. Bitcoin is definitely the first, could be the second but fails at the third – it is much too volatile to be able to store value. That might change, but some economists argue that it would need institutional effort.
As a medium of exchange, it has an advantage over 'real' money: it is really easy to transfer. For a country like the U.S. which still in parts has a rather antediluvian financial interchange system (sorry, couldn't resist the dig – in Europe we've been paying wirelessly for a few decades now) that is a big thing, and the first insurer I read about that actually accepts payments in Bitcoin is American Century Life.[2]
Another often cited advantage is the anonymity of payments. In my view for insurance, that's really a downside, as you do want to be sure the right person is paying the right premium for the right coverage.
Is implementing a Bitcoin interface to the legacy payment system worth the effort for insurers? For U.S. insurers I'd say probably, for others I have my doubts. For one, I am not convinced in the longevity of the system, especially once the limit has been reached, and on the other hand I am not sure how many users of the system there actually are/would be. Just anecdotally: my wife has been in business for three years now and not once has anybody asked to make the purchase in Bitcoin. Sample of 1, I know, but cryptocurrencies might be one of those areas where the echo chamber of the blogosphere magnifies the real effect.
On the question of longevity, check out Tim Harford gazing into the crystal ball.[3]
[1] Full disclosure: While I do have a graduate degree in economics, that was a. a long time ago and b. currency theory wasn't exactly my favorite subject
[2] Re: Storage of value, it is interesting to note that American Century Life doesn't actually hold the Bitcoins but converts to USD right away.
[3] If economics is a foreign language to you but you are curious, I recommend Tim's 'Undercover Economist' books.
---
Disclaimer
Note: By submitting your comments you acknowledge that insBlogs has the right to reproduce, broadcast and publicize those comments or any part thereof in any manner whatsoever. Please note that due to the volume of e-mails we receive, not all comments will be published and those that are published will not be edited. However, all will be carefully read, considered and appreciated.