Why broker training & mentoring is crucial for success
0
May 29, 2018 at 10:36 pm by
Ehsan Rasul
---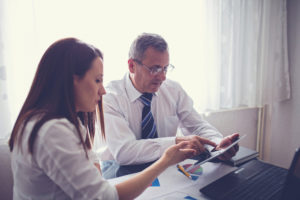 Becoming a general Insurance broker is relatively easier and quicker than any other professional career in Canada. We just have to meet the minimum educational requirement, study couple of books and pass the entry level exam in order to become a licensed general insurance broker in a particular province or territory. But our real test comes once we start working as a broker or agent.
The biggest challenge we are facing in the insurance industry for a very long time is the lack of proper training and mentoring program for the new brokers. Most of the small to medium size brokerages and even some large brokerage houses do not have proper in-house broker training programs. It is understandable that small insurance brokers with one or two offices do not have enough financial resources to have a full time trainer or a proper training program in place. But for large brokerage houses, there is no excuse not to have a full time broker training program.
Mentorship was considered the most important part of training regimen in the old days, but unfortunately this practice is being abandoned gradually due to the fast pace of business environment, technology and higher market competition. An experienced mentor can guide and train a new broker with his/her experience, knowledge and wisdom, which a new broker desperately needs before he/she starts a solo flight.
Most of the new general insurance brokers have to go through a painful and tedious process of self learning, watching and shadowing senior colleagues, and if they have time between their meetings and phone calls, they will show you few things on the broker management system or few clicks here and there and that's it, you are trained! Rest, figure out yourself, didn't you say in your resume that you were a "self-starter"?
Priorities have changed. Instead of training new brokers, more emphasis is made on the sales side. Selling Insurance without proper training is like playing with fire or putting your hand in wasp nest without realizing the consequences. The buyer doesn't know anything about insurance, what is she buying, but if the seller also doesn't know what he is selling, then we have a huge problem.
To become a successful general insurance broker and have a long lasting career, basic training and mentoring is extremely important. It not only protects brokers from potential E&O situations and lawsuits but also makes them professionally sound. They would have a better understanding of the broker business and how the insurance industry operates. Having a proper product knowledge and technical expertise is a must before a new broker starts facing clients. Otherwise, not only it creates a bad image for the company he/she represents but also a great disservice to her clients.
Ehsan's pick of the week: This week, I have picked an all time classic Think & Grow Rich by Napolean Hill for you. This book is a great book on personal development and millions of copies have sold world wide since it was published in late 1930's. I hope you will benefit from it.
The post Why broker training & mentoring is crucial for success? appeared first on Ehsan Rasul.
---
Disclaimer
Note: By submitting your comments you acknowledge that insBlogs has the right to reproduce, broadcast and publicize those comments or any part thereof in any manner whatsoever. Please note that due to the volume of e-mails we receive, not all comments will be published and those that are published will not be edited. However, all will be carefully read, considered and appreciated.