Emotional Labour and Insurance Brokers
0
April 4, 2018 at 1:10 pm by
Ehsan Rasul
---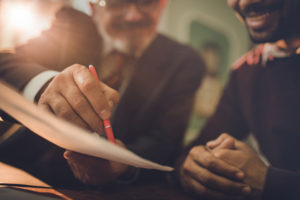 The concept of Emotional Labour was first researched & elaborated by famous American Sociologist Arlie Hochschild and discussed in her best seller book "Managed Hearts".
Emotional labour is about managing our emotions in relation to our job or work. In a service-based economy, we are trained to hide our real feelings and display an emotional expression that is required by our job or work we are paid to do. For example, call centre workers, customer service agents, insurance professionals, flight attendants, collection agents, and salespeople, etc.
As an insurance broker, the first lesson my mentor gave me is that "you have to be thick skinned if you want to survive in this business" meaning sympathize with your client, but be empathetic at the same time.
Sympathy is experiencing or understanding the pain but empathy is providing solution, bringing help and doing emotional labour. It's not easy especially, if we are fighting with our own personal issues. Most of the time we have to put aside our own emotions and challenges to help our clients to solve their problems. We as brokers are not suppose to just sit behind the desk as a cog doing repetitive work.
We are expected to listen, feel, empathize and provide real time solutions to real life problems. Be prepared and be creative at all times.
It's difficult, but that's why it's so scarce and valuable. It's challenging, yet rewarding. Showing empathy and care for others, when we needed the most, is the real challenge. That makes us remarkable and sought after. We must genuinely care for our best clients because they trust us with their most valuable assets.
The only way to save our jobs and businesses in today's fast paced technology driven, internet economy is to show empathy & creativity.
Artificial Intelligence is slowly eating away our jobs in the name of convenience and efficiency. More and more of our work  is being done by smart software programs. But one thing AI can't do yet is to understand and respond to human emotions. AI doesn't know how to respond to out of the box, non standard, non numerical needs of humankind and find solutions in real time.
Until they figure it out, are we doing what we supposed to do right now? Are we ready to accept the challenge from  Bot, Watson, Alexa and Deepmind?
Ehsan's Pick of the week: Today, I picked for you New York times bestseller "Predictably Irrational" by Dan Ariely, a behavioural Economist and a research scholar. It's a remarkable book based on series of real life experiments on consumer psychology and how we make our buying decisions. I highly recommend it.
The post Emotional labour and Insurance Brokers appeared first on Ehsan Rasul.
---
Disclaimer
Note: By submitting your comments you acknowledge that insBlogs has the right to reproduce, broadcast and publicize those comments or any part thereof in any manner whatsoever. Please note that due to the volume of e-mails we receive, not all comments will be published and those that are published will not be edited. However, all will be carefully read, considered and appreciated.