Insurer market pull-backs in the US are just a blip. They will be back.
0
July 17, 2023 at 2:22 pm by
Glenn McGillivray
---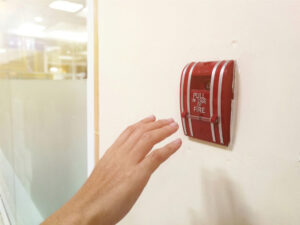 The July 11 announcement that Farmers Insurance is stepping back from writing some business in Florida lead to another round of panicky comments in the press and on social media that climate change was leaving yet one more permanent scar. Some even implied that the move by Farmers and other insurers was marking the beginning of the end of the insurance industry, first in particular US states, then the entire country and, eventually, the world.
But the demise of the USD 4 trillion1 global property and casualty insurance sector has probably been greatly exaggerated.
The Farmers announcement came hot on the heels of similar moves by other insurers also pulling back on certain business in some states, like California and Florida. According to reports, some 15 or 16 companies in total have made such moves. Most companies, like Allstate, did so with little fanfare. For Allstate, the decision was apparently made quietly last year.
News of Farmers' move, it's important to know, was filtered through a spokesperson for Florida's Office of Insurance Regulation (OIR) because the insurer marked its mandatory 90 day notice to the regulator as a "trade secret", keeping the specifics under wraps. Given the lack of details provided by Farmers and the fact that no corporate press release was issued, many media outlets appear to have made some major assumptions when reporting the story.
The Washington Post, for one, wrote that the company cited storm losses as the reason for the move, though other articles from other news outlets did not specifically mention severe weather or climate change for the decision. Many headlines from several media outlets even stated that Farmers was "pulling out" of the Florida property market, which is simply not the case.
The company apparently said in its filing that it would stop writing new business and not renew its existing "Farmers branded" automobile, home and umbrella policies in Florida, business written through the company's "exclusive agency distribution channel". This represents about 100,000 policies or 30% of the company's business in the State. There would be no impact to business written by Farmers subsidiaries Foremost Signature and Bristol West.
Announcements made in recent weeks by other companies were essentially limited to cessation of new business, with existing customers not affected.
Though severe weather and wildfires exacerbated by climate change are, indeed, presenting huge challenges for insurers and their customers that will only get worse with time, I don't believe it is the main cause of the market pull-backs we are seeing right now.
While these various reports are disconcerting to be sure, I believe they are temporary. I think that most companies making announcements will be back writing new business in these states, likely when property cat reinsurance pricing begins to move back to historically lower levels.
But let me be clear:
Yes, severe weather and wildfires have become big problems for property insurers.
Yes, premiums and deductibles are going up for many property owners and some people can't find certain covers at all. Many are struggling to pay premiums. This is worrisome.
But, no, the reason for these company pull backs is not all due to climate change.
No, I don't think these moves are permanent.
And no, this is not the beginning of the end of the insurance industry.
Pulling out of certain markets or lines of business is but one tool that insurers use when business gets tough, and it can get tough for several reasons – including regulation. This tool has been used since time (and insurance) immemorial. I've seen markets wax and wane many times in my 32-plus years in the insurance industry and this is just another incarnation.
I recall companies fleeing Florida in droves after Hurricane Andrew in 1992 (the State had to staunch the flow by legislatively banning companies from leaving the market). A similar thing happened when Florida was hit by four major hurricanes in 2004, the first time a US state was hit by that many storms in a single season in close to 100 years. This was worsened in 2005 when Katrina, Rita and Wilma piled on.
I think this is essentially what's happening right now.
The reasons why companies have curtailed writing new business in places like California and Florida are complex and multifaceted to be sure, with factors such as regulation, inflation, labour and supply shortages, and cost of reinsurance all being factors. For some of these, like inflation and labour/supply chain, things are moving in the right direction for insurers. For others, like the cost of property cat, things are not moving in the right direction.
But it is no coincidence that markets like Florida and California currently have unpopular regulations in place that are making it difficult for insurers to right the ship (indeed, seven p&c carriers have gone into receivership in Florida over the last 18 months or so). So, for the moment, insurers are using drastic means to protect their balance sheets, like dropping new business.
We must ask ourselves the question: If these changes are purely climate change driven, then why are these companies pretty much only curtailing new business and (largely) not slashing existing books or completely exiting these markets?
I believe that much of the current problem points to the high cost of property cat reinsurance.
With US property cat up by as much as 50% at July 1 (that's 50% on top of large increases for the previous two or three renewals), many insurers are shedding business to reduce their exposures and, consequently, their costs for reinsurance.
But wait, isn't property cat cover up because of climate driven losses?
Only partly.
As I wrote in the 2023 Canadian Underwriter Statistical Issue "In the distant past, (re)insurance capacity was provided strictly by (re)insurers. But at some point in recent decades, as "outside" capital viewed reinsurance as an attractive investment, other capital providers (like hedge funds and other sources of venture capital, often called 'naïve' capital because of the lack of expertise in (re)insurance) began to pump huge sums of capital into world (re)insurance markets…
But recent uncertainty and instability in international capital markets, possibly initiated by COVID and exacerbated by supply chain disturbances, high inflation and resulting rapid interest rate increases, concerns about the international banking system, and the ongoing war in Ukraine among other things, led to a perfect storm. In the last while, investors have been sitting on capital, opting not to deploy it, even for investments [like reinsurance] that proved quite lucrative in recent years."
For pretty close to 15 years or so, global reinsurance pricing was artificially held quite low due to the huge amounts of capital being pumped into the sector by outside investors. There was so much capital, that large loss events like Hurricanes Harvey and Maria had virtually no impact on reinsurance availability or pricing, as they most certainly would have had in the distant past (like immediately after Andrew).
What's more, high interest rates mean that investors can sit on their capital and still get a decent no-risk return.
But soon, third party capital will begin to flow back into global reinsurance markets. And when this happens, and cat reinsurance rates drop, I project that most of the 15 or 16 companies that have pulled back in some US markets will be licking their chops for business again.
Insurers don't make money by not writing business, at least not in the long-term.
1 World Insurance: Stirred, and not shaken (Swiss Re sigma, No. 3/2023)
Image by iStock.com/Sucharas wongpeth
---
Disclaimer
Note: By submitting your comments you acknowledge that insBlogs has the right to reproduce, broadcast and publicize those comments or any part thereof in any manner whatsoever. Please note that due to the volume of e-mails we receive, not all comments will be published and those that are published will not be edited. However, all will be carefully read, considered and appreciated.