Selling solutions, not products
0
April 11, 2018 at 1:02 pm by
Ehsan Rasul
---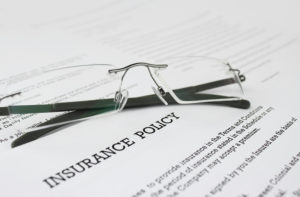 Most of the time we are too busy selling insurance products matching with client's requests. A prospect asks us for Auto, Home or Business Insurance quote and we quickly jump on it and start preparing the best quote possible to beat the competition and close the sale.
Sometimes, when I pause for a few seconds and ask my client why do you need home or auto insurance, I get very interesting answers. For example, when I ask from my home insurance prospect the same question, her answer would be because my lawyer or my mortgage lender needs proof of "fire insurance". Most of them don't even know why do they need an insurance policy in first place and how it can protect them in case of an insurable event.
Same goes for the auto and business insurance clients and their answers sometimes amaze me.
I understand that at times we are stressed out and tired of explaining things over and over again, and it's very convenient for us to pick up a packaged, ready to go item from the shelf and hand it over to the client and there you go. This is especially true in case of call centres, where seller and buyer both are in a rush, nothing against call centres. But is this the right way to treat our clients? Do we take time to understand their needs and find out what kind of policy or coverage they actually need vs what they "think" they need? If our client is in a hurry, do we have to rush too or we are too afraid to lose the sale?
If our prospect tells us, "wow, that's too expensive" and walks away, we only have to blame ourselves as we didn't take the time to understand the issue and presented a solution what he or she actually needed.
As an industry, we promote, advertise and market the idea of cheap or inexpensive insurance, large discounts and slogans like "save your money" to the consumer. Instead, we should be focusing on educating consumers about the importance of having a proper insurance coverage they need.
Being a professional, it's our fundamental responsibility to help our clients to understand what a home, auto or business insurance can or cannot do for them. Explaining the outcomes and offering solutions help clients to understand how insurance actually works and how it can protect them and their families in case of an insurable event.
If we do this more often, our clients will be grateful and loyal to us. They will send their family and friends our way because nowadays it's hard to find a true pro in any profession. I am happy that I have finally found a really experienced and knowledgeable family doctor, after switching four family doctors in the last two years. Same goes for my auto mechanic and my accountant.
Believe me, we all want real professionals to fix our cars, build our homes, fly our planes and take really good care of us, even if we end up paying a little more for their services.
Ehsan's pick of the week: Today, I picked an all time classic for you. "Psycho Cybernetics by Dr. Maxwell Maltz", One of the best books I have ever read on the subject of personal development and self-image. I hope you will enjoy it!
The post Selling Solutions, not products appeared first on Ehsan Rasul.
---
Disclaimer
Note: By submitting your comments you acknowledge that insBlogs has the right to reproduce, broadcast and publicize those comments or any part thereof in any manner whatsoever. Please note that due to the volume of e-mails we receive, not all comments will be published and those that are published will not be edited. However, all will be carefully read, considered and appreciated.