Thinking — it's mission critical
0
March 17, 2017 at 1:48 pm by
Peter Hohman
---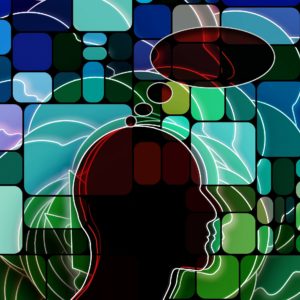 Critical thinking is key to success in today's knowledge-based economy.
Good, creative thinking and clear analysis can be the difference between a huge commercial success and a business venture doomed to extinction.
Elaine Pohl of SGI Canada honed her critical thinking skills in the Insurance Institute's Advanced CIP certificate program. She feels the key to creating value for Canadian policyholders is based on asking the right questions.
"For example, if we are moving into a new line of product, why do we move into that line of product?" Pohl says. "What drives that?
"And why do you need every line or area involved in the development? Because you need all of their knowledge and expertise. It takes an umbrella of people to get a good product out there, to answer all of these questions, and to make sure everyone has thought of the different possibilities and outcomes."
Critical thinking skills not only benefit your clients, but your business as well. The Institute's A300 course: Critical Thinking Skills for Insurance Professionals is part of the Advanced CIP program, and A300 is open to any Institute member, not just those with the CIP designation.
Tehara Bertram of Restora Risk Solutions, a new specialty risk and insurance company that, used skills taught in the Advanced CIP program to seek out a more cost-effective and efficient business solution for her organization.
"We act more like a Managing General Agent where we have the ability to design and administer niche programs with the assistance of our national insurer, and then we train the product." she says. "We have a lot of connections and operate from coast to coast. To provide any type of service across Canada is tough: we absolutely need the ability to answer calls 24-7.
"I used my critical thinking skills to come up with a creative and cost effective way to handle this. I worked with our incredible management team to design and implement a call centre, improving our staff's time management and efficiency. It saves the company both time and money, so that we can continue to focus on the business."
Critical thinking skills not only benefit your business, but your career as well.
Jennifer Young of Economical Insurance says the critical thinking course in the Advanced CIP program gave her a chance to explore and challenge her own assumptions. By letting go of some preconceived notions that hindered her, she overcame barriers to communicating her ideas to her team members.
"The Advanced CIP program gave me more confidence to share ideas [among colleagues] without the fear of being wrong," Young adds. "The ideas I initially come up with could potentially lead another person to come up with a really great idea."
Critical thinking — it's good for your clients, your business and your career.
So if you have your CIP or you feel you could benefit from the critical thinking course, learn more about the Advanced CIP and contact us at the Insurance Institute of Canada.
It's mission critical!
---
Disclaimer
Note: By submitting your comments you acknowledge that insBlogs has the right to reproduce, broadcast and publicize those comments or any part thereof in any manner whatsoever. Please note that due to the volume of e-mails we receive, not all comments will be published and those that are published will not be edited. However, all will be carefully read, considered and appreciated.