ONCA addresses defence obligation of insurer of additional insured
0
December 22, 2015 at 4:42 pm by
Michael Teitelbaum
---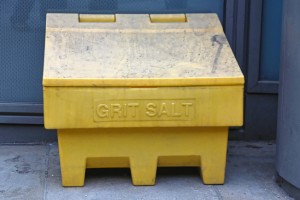 In Carneiro v. Durham (Regional Municipality), the Ontario Court of Appeal, in a decision released on December 22nd, 2015, reversed the motion judge's finding in this "additional insured" case involving winter road maintenance by Miller Maintenance, deciding that the judge erred in holding that Miller's insurer, Zurich, was only obliged to defend the additional insured, Durham, with respect to the claims for which Zurich insured Miller. Rather, since certain of the allegations were covered under Zurich's policy, a full defence was owed by Zurich to Durham, by independent counsel, subject to possible allocation of defence costs at the end of the case.
The decision does not address whether Durham had its own insurance, and was being defended until a defence was sought from Zurich. If so, were there two competing primary policies, with the obligations of each to be determined by the S.C.C.'s Family v. Lombard decision?
Subject to this, and without making a distinction between defence duty cases in which coverage is for the insured directly, compared to an additional insured, the Court is definitive in saying that if one is insured under a liability policy, and some of the allegations attract a defence obligation, then a full defence must be provided, with the obligation to do so expeditiously, subject to possible allocation of defence costs that are not covered under the "additional insured coverage" policy.
---
Disclaimer
Note: By submitting your comments you acknowledge that insBlogs has the right to reproduce, broadcast and publicize those comments or any part thereof in any manner whatsoever. Please note that due to the volume of e-mails we receive, not all comments will be published and those that are published will not be edited. However, all will be carefully read, considered and appreciated.