Ontario Auto Rates Steady In 2016 But Only After Benefit Cuts
0
January 24, 2017 at 3:16 pm by
Willie Handler
---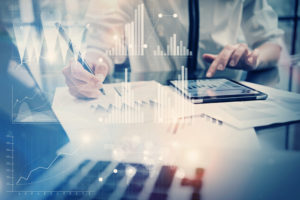 FSCO's latest quarterly rate approval numbers have been released and at least rates are holding steady for now. However, considering the statutory accident benefit cuts that became effective on June 1, 2016, consumers are getting less coverage but paying about the same money.
FSCO approved 10 private passenger automobile insurance rate filings during the fourth quarter of 2016. These 10 insurers represent 24.17% of the market based on premium volume. Approved rates decreased on average by 0.14% when applied across the total market. Overall, approved rates decreased on average by 1.38% when applied across the total market for the 2016 calendar year.
The high cost of auto insurance creates a strong disincentive to purchase coverage that was taken away by product reforms. This is the case even when coverage can be purchased for about the same cost as a tank of gas. Sitting on my desk is my own auto insurance renewal. The cost of buying $1 million in medical/rehabilitation/attendant care coverage is $50 for on my two vehicles. I also purchased an additional $1 million in catastrophic coverage for just $19.
Product reforms have created an environment where consumers are inadequately covered for more serious injuries. Rather than make coverage for minor injuries optional, consumers are allowed to opt out of purchasing adequate coverage for more serious injuries. That would be analogous to making physical damage coverage mandatory with no deductible for minor collisions but not covering total loss claims.
A new delivery system is needed to bring Ontario's costs in line with other jurisdictions. For a discussion on how to address the systemic problems in Ontario, see my article entitled Ontario's 25-Year No-Fault Journey.
---
Disclaimer
Note: By submitting your comments you acknowledge that insBlogs has the right to reproduce, broadcast and publicize those comments or any part thereof in any manner whatsoever. Please note that due to the volume of e-mails we receive, not all comments will be published and those that are published will not be edited. However, all will be carefully read, considered and appreciated.