Autonomous Vehicles: Will they arrive by 2020?
0
January 20, 2017 at 1:45 pm by
Andrew Lo
---
I just got back from CES 2017 and everyone was talking about autonomous vehicles. Regardless of whether you were a traditional technology maker or automaker, if you attended CES, you had autonomous vehicle tech to announce. Twelve months ago at CES 2016, autonomous vehicles were just a theory presented by way of slide shows or computer generated videos. This year, theory turned into reality and you could go for a ride in one. In Las Vegas, where autonomous vehicles are legal, you can see BMW, Hyundai, Audi and Volkswagen on the streets and in parking lots. That's big progress.
Both technology and auto makers made ambitious announcements at CES. They aspire to launch a fully autonomous vehicle by 2020. Here are some of the concept cars I saw at CES.
Faraday Future FF 91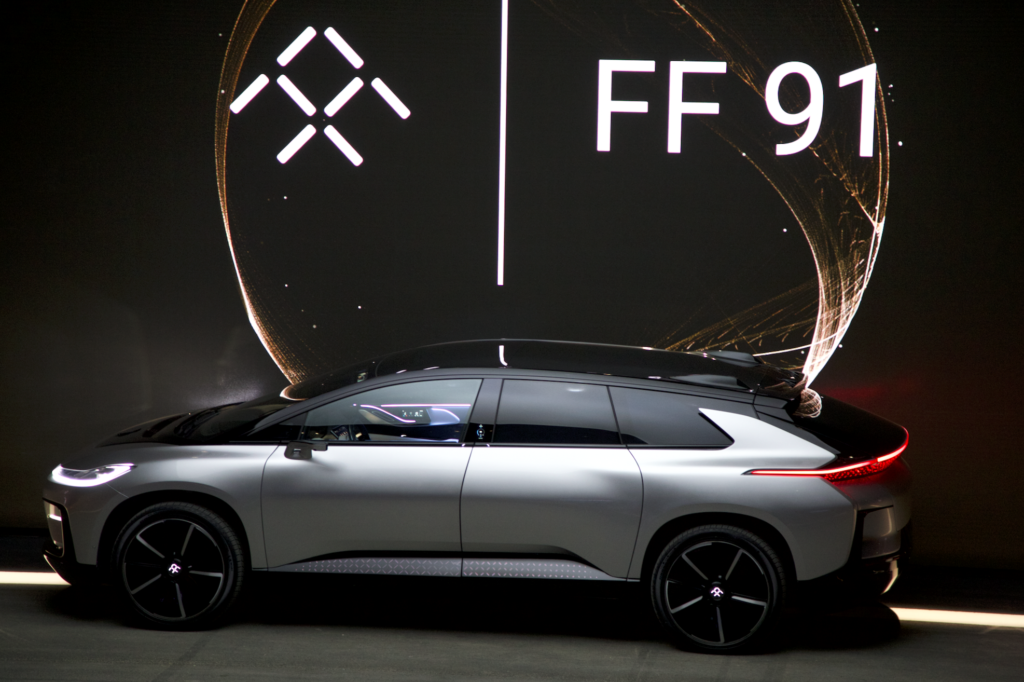 The folks at Faraday took me out to a secret airplane hangar in Las Vegas to show how fast this puppy accelerated from 0 to 100 km/h. It took a mere 2.39 seconds. They demonstrated the car driving itself in an almost full parking lot looking for a space, and once found, safely backing into it.
Fiat Chrysler Portal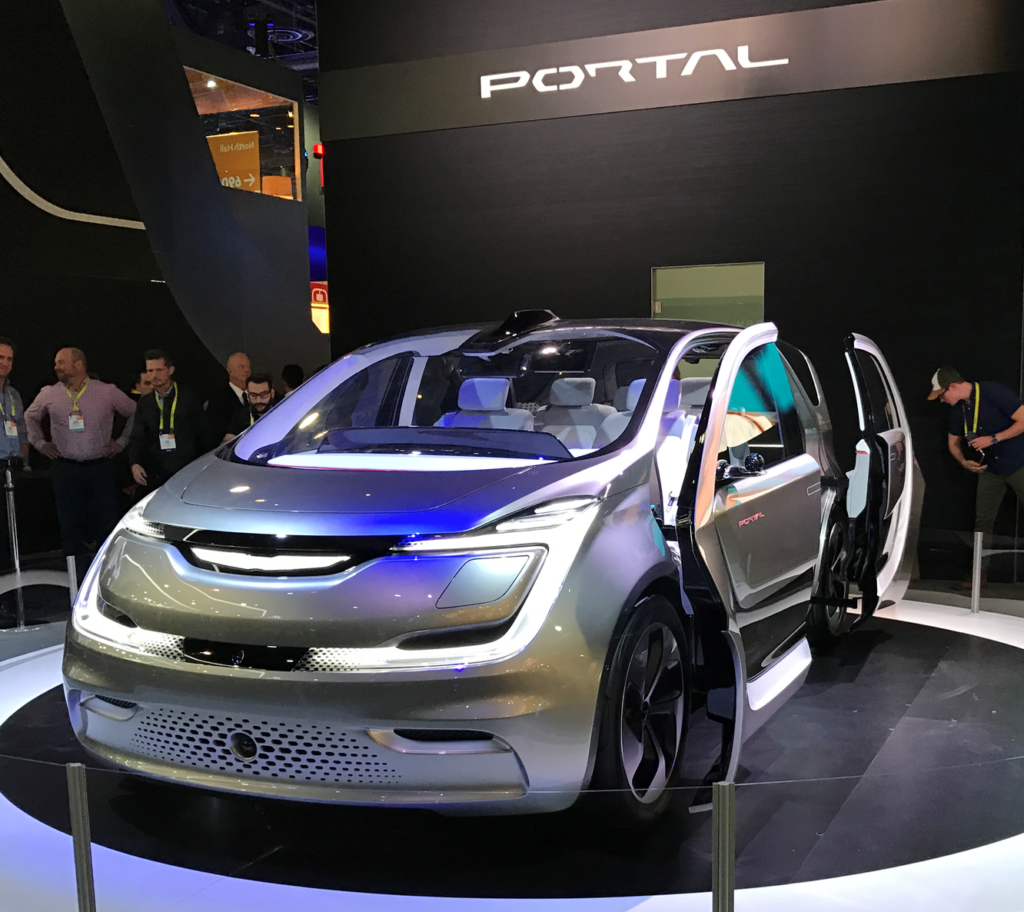 Fiat showed a concept car that was made by their millennial designers. They asked them to design a car for their demographic. Thus, the Portal is fully autonomous and allows passengers to be productive while on route to work. You have full connectivity to the Internet and can comfortably work on all your screens. It is truly the designed to be the 3rd space in your life between work and home.
Toyota Concept-i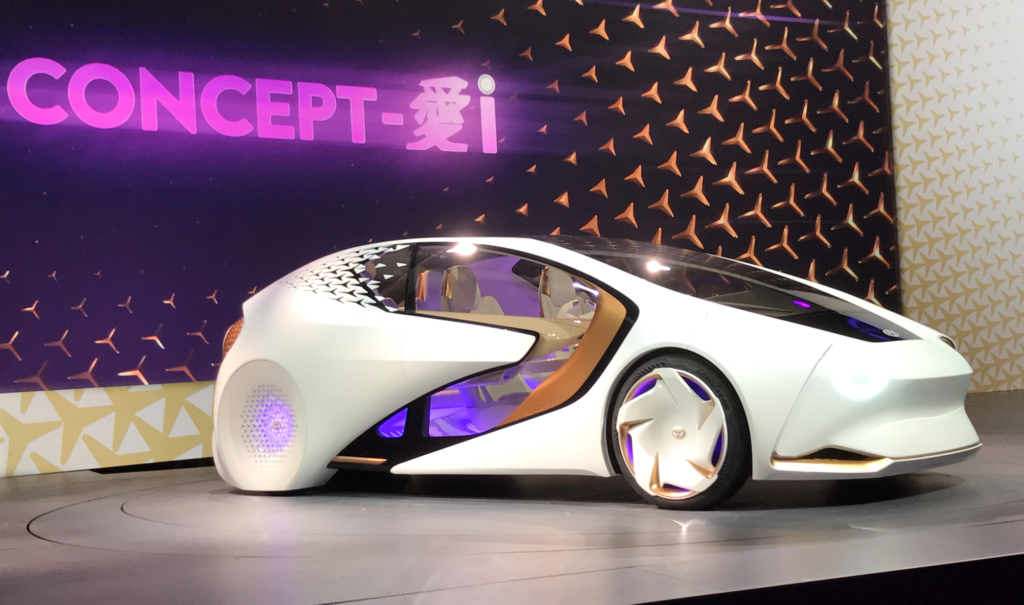 The Concept-i has an artificial intelligence (AI) for a brain and is able to pick up on the lifestyle preferences of its passengers. It monitors the mood of its passengers and if it detects anxiety or anger, the car can play uplifting music or emit an aromatic scent to smooth over any bad mood.
Nvidia and Audi Collaboration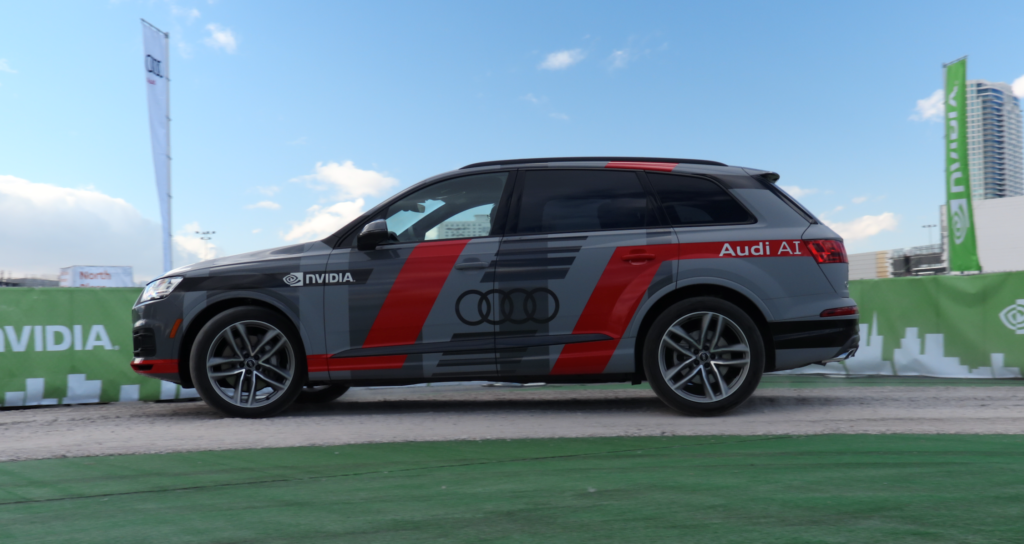 At CES, video game technology make Nvidia announced the Xavier AI Supercomputer for cars. Learning from building fast graphics hardware for video gamers, Nvidia is now building fast computers to power the next generation of autonomous vehicles. Audi has agreed to build technology using the Nvidia car supercomputer as the brains.
How Automated is Your Car?
How far are we to having fully autonomous vehicles by 2020? This infographic below shows the levels of autonomous cars.

There are level 0 and level 1 cars on the road now. In fact, Aviva started giving auto insurance discounts for drivers with vehicles equipped with level 1 functions such as Automated Emergency Braking Systems (AEBS). The Tesla autopilot shows some level 2 autonomous features with adaptive cruise control and automatic steering on highways with clearly marked white-painted lanes. Auto and technology makers at CES were promising level 4 by 2020. This means that the cars can drive itself and at any time the system can ask the driver to intervene whenever it encounters ambiguity.
What will it take for auto and technology makers to achieve the level 4 autonomous vehicle? In my opinion, here are the key technological advancements that need to be perfected and integrated.
Artificial Intelligence – AI needs to be a reality for vehicles to interact with users and navigate complex road conditions. Natural language understanding is required as the human-machine interface. The car must understand the context in which it operates and can adapt to frequent change. Contexts include traffic jams, road closures, and even weather differences between your origination and destination. Contextual reasoning abilities are required to keep passengers safe.
High Definition (HD) Maps – HD maps contain a lot more detail than your traditional Google map. It contains very detailed information so that a vehicle can position itself accurately. On-board sensors on cars can only see 100 metres and when that car is travelling at 100km/h, the sensing range would be less than 3 seconds. HD maps will allow vehicles an extended sensor range and even allow it to peek around corners.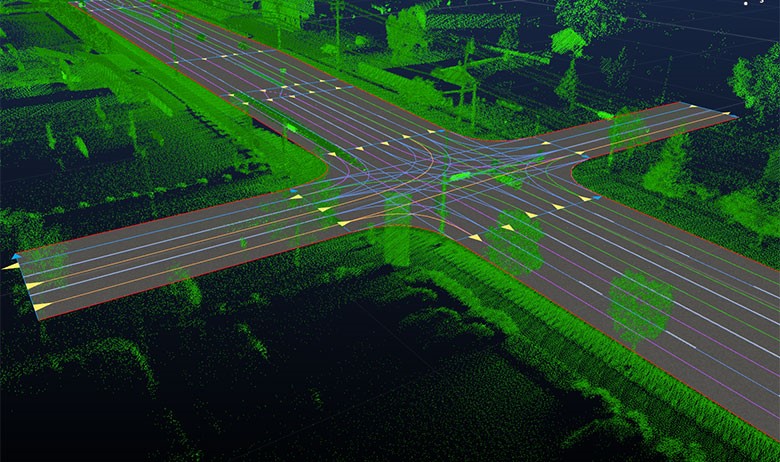 *source: 360.here.com
Vehicle-to-Vehicle Communication – When a vehicle requires a driver to intervene and take over if it encounters an ambiguous situation, it needs to be able to predict the need for this intervention far enough into the future so it gives the driver adequate reaction time. One way to accomplish this is for other vehicles to communicate with one another. Vehicles will have awareness of other vehicles in the vicinity of the location, steering position, and brake pedal status. Vehicles ahead can transmit their camera images to the vehicle behind so all vehicles can "see" an accident or road closure ahead. A vehicle will need to process all this data in real time to navigate safely with other vehicles.
5G Networks – HD maps and vehicle-to-vehicle communications require real time zero latency transmission capability. It can be disastrous if a vehicle did not get an update on road conditions because the Internet was down. 5G networks promises latency of only 1ms (faster than you can blink), reliability and bandwidth needed to support autonomous vehicles.
Check out this video below of my first experience as a passenger in an autonomous vehicle. This retrofitted Volkwagen Golf can navigate in stop and go traffic. I got to experience what happens when cut off by another vehicle.
https://www.youtube.com/watch?v=x9uv0tPpEZs]
So how far are we away from the level 4 autonomous vehicle? We will probably see a lot of level 3 technology by 2020. Level 4 and 5 autonomy will follow between 2025 and 2030. That's my prediction. Nevertheless, only some Canadians are ready for this technology anyways. A recent study by Kanetix.ca shows 26 per cent of Canadians are ready to buy in to the idea. For auto and technology makers, they are in a rush to complete the research but promise to keep passenger safety the number one priority.
---
Disclaimer
Note: By submitting your comments you acknowledge that insBlogs has the right to reproduce, broadcast and publicize those comments or any part thereof in any manner whatsoever. Please note that due to the volume of e-mails we receive, not all comments will be published and those that are published will not be edited. However, all will be carefully read, considered and appreciated.