Siri, What Are the Top 5 Insurance Implications of Voice Recognition?
1
January 18, 2017 at 10:20 am by
Catherine Smola
---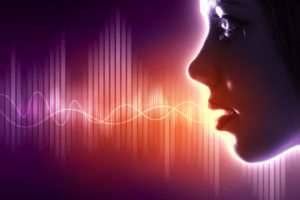 Voice recognition technology was the star at this year's International Consumer Electronics Show (CES) – not as a standalone product, but as a high-tech feature in dozens of other gadgets. Integrations with Apple's Siri, Amazon's Alexa and Google Assistant were everywhere, though Alexa was the clear winner with 33.
As this technology becomes commonplace, it will have a game-changing impact on how we interact with the objects around us. What are the top five implications for insurance?
1) Better, faster workflows
In 1995, the error rate for voice recognition was 43%. Today it is just 6.3%  (as good as the average human), with some companies advertising as low as 1%. This reliability is already being pitched to insurance field agents and adjusters for document dictation, using voice commands to streamline multi-step processes and reuse data across multiple applications
2) Privacy concerns could lead to more cyber coverage
When smart devices listen for instructions, they might overhear and record personal conversations. What do they do with those recordings? Samsung had to address this issue with the privacy policy its voice-enabled smart TVs, which permits the transmission of personal conversations to third parties. Speech recognition, however convenient, is a privacy risk. Businesses who incorporate voice recognition technology may spur even more growth in cyber coverage to protect themselves from a future privacy breach.
3) Customer service boost
Aviva in the UK recently developed an app for Alexa, allowing customers to ask the virtual assistant for help understanding insurance jargon and process. In the future, Aviva hopes Alexa will help customers with specific issues about their policy as well. Brokers and insurers who implement voice recognition could set it to listen in on customer calls and automatically provide staff with relevant information, resulting in faster and more satisfactory service.
4) The E&O exposure of "accurate enough"
The error rate may be low, but errors still occur – one study at the US Library of Medicine from 2012 found that computerized speech recognition (SR) technology  for doctors dictating emergency room notes averaged 1.3 errors per note. 15% of the errors were deemed critical, potentially affecting patient care. Medical malpractice suits involving errors in voice recognition are not new, and insurers or brokers adopting the technology for customer service should be aware of the E&O risk.
5) The future of liability
A six-year-old Texas girl recently used Amazon's Alexa to order a $170 dollhouse – without her parents' permission. The loss was small, but the potential risk is large. What if a voice-enabled device causes a significant loss by following the instruction of an unauthorized user, or by misinterpreting the command of an authorized user? Just as our industry is now in the midst of sorting out liability for driverless cars, it will need to do the same for the risks of voice recognition.
The insurance industry will need to adapt to this technology – much as it already has by increasingly embracing paperless, digital workflow. I look forward to seeing the innovative ways we will find to leverage voice recognition to continually improve the ease of doing business for our customers.
---
Disclaimer
Note: By submitting your comments you acknowledge that insBlogs has the right to reproduce, broadcast and publicize those comments or any part thereof in any manner whatsoever. Please note that due to the volume of e-mails we receive, not all comments will be published and those that are published will not be edited. However, all will be carefully read, considered and appreciated.
---
1 Comment » for Siri, What Are the Top 5 Insurance Implications of Voice Recognition?