Electronic Proof…Still Not in Canada
3
February 19, 2016 at 12:04 pm by
Willie Handler
---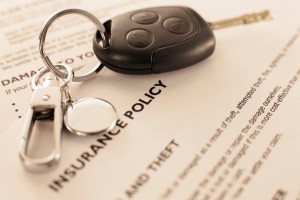 Three years ago, I wrote an article about the status of electronic insurance cards. Despite the fact that smartphones, tablets and other technological gadgets are now part of everyday life, providing proof of auto insurance coverage is like a nostalgic trip back to the days of our parents or grandparents. In Canada, insurance companies and brokerages continue to mail, fax and e-mail copies of the standard pink insurance slips to policyholders upon renewal or policy changes.
Back in 2012, the Property Casualty Insurers Association of America (PCIAA) reported that 11 U.S. states had laws or regulations on the books that allow for electronic insurance cards to be used for both vehicle registration and when being pulled over by the police. The PCIAA now reports that 43 U.S. states have enacted legislation which permits some form of electronic proof of insurance including electronic delivery and the use of an electronic image as evidence of coverage. Clearly, electronic insurance cards are well accepted in the U.S.
Why is the U.S. and Canadian experience so different?
For one thing, not all Canadian jurisdictions use the standard 'pink slip.' The public insurers in British Columbia, Manitoba and Saskatchewan have combined the insurance card with and the provincial motor vehicle registration card. Quebec is a little different because private insurers sell physical damage coverage and must provide an insurance certificate. There is no colour requirement and the document can be emailed, although electronic proof of insurance is still not permitted.
In Canada, there has been a perception that electronic delivery of insurance cards or electronic proof of insurance might be more at risk to fraud. In fact, the paper insurance card is quite susceptible to fraud. Police officers have no way to validate whether a pink slip provided by a driver is valid and unexpired, and therefore are inclined to just accept it.  
There are also concerns regarding privacy and liability. When a driver hands over his or her mobile device to a police officer to show proof of insurance, can the officer access other information on the device? What happens if the police officer drops and damages a mobile device while verifying insurance coverage? Who is liable for damages?
The U.S. experiences provide numerous examples of statutory or regulatory approaches to addressing these issues. In Canada, many legal barriers to e-commerce have been eliminated. Yet the insurance sector has clung to paper insurance cards. 
In Ontario, there is no legislative requirement that insurance cards be in paper form. The Compulsory Automobile Insurance Act (sections 3 and 6) requires that a driver must always have an insurance card in their vehicle and must make it available to a police officer for inspection. It does not stipulate what the card is to look like. The Ontario Superintendent of Financial Services sets out the content, size and colour of the insurance card through a bulletin. Consequently, the Superintendent has the authority to approve an electronic insurance card. No statutory amendment is likely required.
It is inevitable that electronic proof of insurance will come to Canada. The technology exists. It just seems that no one particularly wants to be the first to make the move.
---
Disclaimer
Note: By submitting your comments you acknowledge that insBlogs has the right to reproduce, broadcast and publicize those comments or any part thereof in any manner whatsoever. Please note that due to the volume of e-mails we receive, not all comments will be published and those that are published will not be edited. However, all will be carefully read, considered and appreciated.
---
3 Comments » for Electronic Proof…Still Not in Canada