It's Time For The Insurance Industry To Be Serious About Optional SABS
2
December 10, 2016 at 3:31 pm by
Willie Handler
---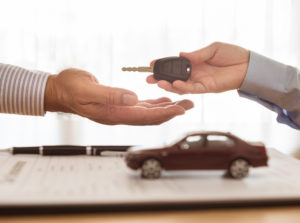 This week I was speaking to my insurance agent who preparing my renewals. I was asking her about how the optional benefits have been impacted by the regulatory changes that became effective on June 1st. During the conversation it came out that she only had two clients with optional benefits – me, and my daughter and son-in-law. That's it!

Insurance consumers in this province aren't that risk averse. They are foolish and misinformed. As the government continues to whittle away at mandatory accident benefits, consumers maintain the belief that the basic level of coverage is adequate. Who's fault is that? Who is responsible for ensuring consumers are properly informed? The insurance companies, brokers and agents.

When I walk into Best Buy, just about any purchase comes with an aggressive pitch for extended warranty. The sales reps will try to convince how little it costs to purchase that extra protection. They sell a lot of them. People have no problems dropping $100 on an extended warranty for a dishwasher but can't get their head around spending that on one million dollars of additional health care protection. I paid just $98 for that over the past year. Just two tanks of gas.

People aren't happy about the price of auto insurance so they try to keep coverage down to save money. It's the responsibility of the insurance industry to make sure that they at least understand what they are getting for the money.
---
Disclaimer
Note: By submitting your comments you acknowledge that insBlogs has the right to reproduce, broadcast and publicize those comments or any part thereof in any manner whatsoever. Please note that due to the volume of e-mails we receive, not all comments will be published and those that are published will not be edited. However, all will be carefully read, considered and appreciated.
---
2 Comments » for It's Time For The Insurance Industry To Be Serious About Optional SABS