Will The New Ontario Fleet Definition Work?
0
August 21, 2016 at 8:16 pm by
Willie Handler
---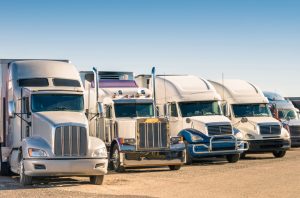 As I reported previously, the Ontario government amended the fleet definition in Regulation 664 in early July.  The amended definition reads as follows:
"fleet" means a group of not fewer than five automobiles that meets the following requirements:
1. At least five of the automobiles in the group are commercial vehicles, public vehicles or vehicles used for business purposes.
2. The automobiles in the group are,
i. under common ownership or management, and any automobiles in the group that are subject to a lease agreement for a period in excess of 30 days are leased to the same insured person, or
ii. available for hire through a common online-enabled application or system for the pre-arrangement of transportation, and insured under a contract of automobile insurance in which the automobile owner or lessee, as the case may be, has coverage as an insured named in the contract
From my perspective, this is not an ideal resolution. However, it does fill in the insurance gap that has existed since Uber began providing its services in Toronto in 2012. One of the most important elements in the fleet definition has always been the requirement that there be common management. Common management is an element that is required in order for a group of vehicles to be considered a fleet, if they are not commonly owned or where they are owned by a leasing company. It refers to the fact that the owner or manager has a measure of control over the vehicles. A fleet is typically a discrete risk exposure whose experience and characteristics can be monitored and rated, and is affected by the actions of the owner or manager. The vehicles in a fleet are not individually rated as this is inconsistent with a key principle in fleet rating to establish a rate specific to the experience of the fleet. Usually, the manager of a fleet will implement rigorous risk management programs to monitor and improve experience and rating.
None of these circumstance remotely exist when it comes to Uber drivers and their vehicles. They are network of drivers connected to customers through an app provided by Uber. Their is no common ownership or management. It suggest that once an Uber driver turns on the app on his phone, he or she becomes part of a fleet. That decision isn't even made by Uber.
Is this such a bad thing? It could be if it leads to further erosion of the fleet definition. The regulator has for years denied fleet policies because they failed to meet the test of common ownership or management. Will they be able to continue to push back against synthetic fleets? It would have been better, if the government had created a provision in the Insurance Act to deal specifically with transportation network companies. I expect it will take some time to determine whether the government and the insurance industry will regret the newly amended fleet definition.
---
Disclaimer
Note: By submitting your comments you acknowledge that insBlogs has the right to reproduce, broadcast and publicize those comments or any part thereof in any manner whatsoever. Please note that due to the volume of e-mails we receive, not all comments will be published and those that are published will not be edited. However, all will be carefully read, considered and appreciated.