Innovating Insurance
0
March 21, 2016 at 5:00 am by
Christian Bieck
---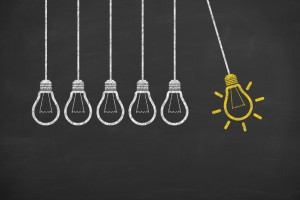 A few weeks ago, I mentioned an upcoming IBM Institute for Business Value study, and now it is available: "Innovating insurance: Lessons from the world's leading innovators".
Insurance has traditionally been slow to innovate. Or if you prefer a more liberal interpretation of innovation – as we did in our 2010 study "Solving the innovation puzzle" – innovation in insurance has been incremental and internal rather than radical and disruptive. The insurance industry has always enjoyed a set of protective characteristics that have inoculated it from greater disruption:
Regulation
Scale and the law of large numbers
Personal relationships
General customer inertia
The question today is whether these characteristics, together with incremental innovation, are enough?
In our new study, my colleagues Lynn Kesterson-Townes, Anthony Marshal and Indranil Nath argue that the many micro-disruptions happening right now along the insurance value chain will add up to stronger industry dislocation, and we show how it is happening in other formerly protected industries. Based on a survey of more than 1,000 C-Suite executive globally, we then examine how the world's leading innovators differentiate themselves to be the ones reshaping rather than reacting to disruption.
Hope you have an interesting read, and comments, as always, welcome.
---
Disclaimer
Note: By submitting your comments you acknowledge that insBlogs has the right to reproduce, broadcast and publicize those comments or any part thereof in any manner whatsoever. Please note that due to the volume of e-mails we receive, not all comments will be published and those that are published will not be edited. However, all will be carefully read, considered and appreciated.