The launch of Sonnet Insurance. A game changer?
8
May 10, 2016 at 3:54 pm by
Peter Morris
---
Economical Insurance has now launched its direct digital brand, Sonnet. I was privileged to attend a meeting with the senior executive team at Economical to preview Sonnet's product offering. Based on what I was shown, this new product offering could well be poised to win a significant number of consumers. In fact, given its heavy reliance on data analytics, the launch of Sonnet could be a game changer.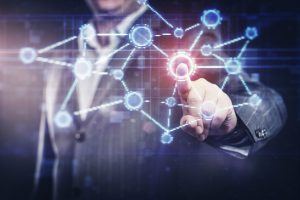 Economical's entrée into the direct channel will give the company access to a segment of the population that it believes it has been unable to service through the traditional, brokerage channel. The consumers who will be attracted to Sonnet are consumers who are tech-savvy, have relatively straightforward insurance needs and who do not seek, or see, the value of dealing with an independent insurance broker. To the extent this is a growing demographic, the launch of Sonnet should be a wake-up call to brokers to get in the digital game or watch their market share erode further.
For the time being, Sonnet will offer personal property coverage only. Personal automobile coverage will be offered at a later date. As noted, Economical Insurance is entering the direct channel under a new brand, Sonnet. The company's other brands (i.e. Economical, Perth, Waterloo and Missisquoi) will continue to service the broker channel exclusively. In terms of both coverage and pricing, the insurance products available through Sonnet will not be the same as those offered through the Economical's broker channel brands. With that said, the company has pledged that the technological and analytic insights gained through the launch of Sonnet will be applied across the company's other brands.
The idea of an insurance conglomerate offering products through the broker and direct channels is not new. Intact, Allstate and Co-operators have for years operated in both channels through separately branded, sister companies. CAA recently joined the club of multi-channel insurers when it began appointing brokers to distribute CAA's insurance products. As well, Aviva Canada recently purchased the direct writer, RBC Insurance.
What sets Sonnet apart from the other multi-channel players is its heavy reliance on data analytics.
According to Karen Gavan, Economical's President & CEO, the idea behind Sonnet is to offer a consumer-focused, digital platform for the purchase of insurance. The expectation is that Sonnet will represent a reimagining of personal lines insurance – a product that many consumers currently view as a 'grudge purchase'. In line with this, Michael Shostak, Economical's Chief Marketing Officer, sees Sonnet as a way of demystifying the product and of taking out the complexity of personal lines insurance.
Sonnet will offer consumers the ability to easily and quickly obtain a quote on-line and then, if so desired, bind coverage. According to Chris Van Kooten, Economical's Chief Underwriting Officer, the key to the simplicity of the interface from the consumer's perspective is the investment the company has made in a data hub. As a consumer enters information online about her/his property, the hub analyses data from various external databases. The consumer is then asked to verify a few, key underwriting data points that the hub has drawn from its sources. The consumer may also be asked a few questions about the property that the hub is unable to answer. These questions will make sense in the context of the property being underwritten. For example, if the hub has data which show the property is in a new subdivision, the consumer will not be asked about upgrades to the roof, wiring, heating and plumbing. As soon as the consumer has verified a few key points and answered a small number of questions, Sonnet will offer product and pricing options. Once coverage is bound, the consumer will be able to monitor and to make changes to coverage and payment options.
As noted by Michael Shostak, Economical is not expecting consumers to compare Sonnet to other insurance companies. The design team was given the task of developing an interface for Sonnet that consumers will compare favourably with the offerings of other digital brands such as Google. In terms of ease of use, this set the bar high.
Only time will tell how successful Sonnet will be in penetrating, and ultimately expanding, the direct channel. As more and more consumers become comfortable with digital technology and expect to be able to handle their insurance requirements digitally, my sense is that brokers and insurers who do not find a way to serve this growing demographic will run a very clear risk of being left behind.
---
Disclaimer
Note: By submitting your comments you acknowledge that insBlogs has the right to reproduce, broadcast and publicize those comments or any part thereof in any manner whatsoever. Please note that due to the volume of e-mails we receive, not all comments will be published and those that are published will not be edited. However, all will be carefully read, considered and appreciated.
---
8 Comments » for The launch of Sonnet Insurance. A game changer?