Soft market conditions: No end in sight
0
January 25, 2016 at 11:05 am by
Peter Morris
---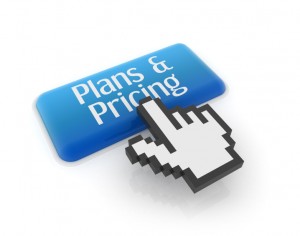 The insurance marketplace has been in a 'soft' phase for several years. The hallmarks of a soft market are an oversupply of insurance capacity and, with it, a downward pressure on pricing. There is no sign this is about to change anytime soon. In documents released earlier this month, both Fitch Ratings Inc. and Willis Re point to a reinsurance market which remains stubbornly soft. To the extent that insurers take their underwriting cue from reinsurers and that insurance pricing is to some extent driven by the cost of reinsurance, the continuing softness in the international reinsurance market suggests that anyone waiting for a hardening in the insurance market place should be prepared for a long wait.
Fitch Ratings issued a press release in early January that noted a 5% to 15% reduction in international property catastrophe reinsurance rates during the January 1st renewal season. Fitch's press release noted that the pressure to reduce rates was fuelled in part by favourable catastrophe loss experience. Adding to the downward pressure on property reinsurance rates was the presence of abundant capacity both from traditional reinsurers and from alternative capital sources. The press release went on to note that, compared to the property sector, the use of alternative capital is not as pronounced within the casualty sector due to 'reduced investor appetite for longer duration risks that are less easily modelled'.
On the subject of alternative capital sources, Swiss Re Capital Markets Corp. has issued a market update that tagged 2015 as the fourth-largest year on record for insurance-linked securities (ILS) issuance, with almost USD 7 billion being issued. According to the Swiss Re report, those transactions were sufficient to maintain the overall size of the market-outstanding at approximately USD 24 billion. With that said, Swiss Re noted that although a healthy pipeline of new deals is anticipated during the first half of 2016, 'it would be fair to wonder if there will be a contraction in the size of the overall market by the mid-point of this year (similar to what was experienced in 2015) as the trend of larger maturities will continue'. Even with a modest contraction, though, the catastrophe bond market will continue to serve as a large and competitive source of reinsurance capacity for primary insurers.
According to Willis Re, reinsurance rates for January 1st renewals have continued to decline across most markets. Looking specifically at the Canadian property market, Willis Re noted the benign loss experience in 2015. On the basis of this favourable claims experience, the expectation is that Canadian property reinsurers will generate combined ratios of less than 80%. Given the current profitability of property reinsurance, the traditional reinsurers have no reason to trigger a harder market. In addition to traditional reinsurers, Canadian property insurers have access to alternative capital sources that offer competitive reinsurance capacity. Turning to the Canadian casualty insurance market, Willis Re noted a continued softening in the marketplace as the result of favourable underwriting results for insurers and reinsurers alike. With that said, the Willis Re report went on to note that favourable reserve and Incurred But Not Reported (IBNR) adjustments continue to diminish year over year. John Cavanagh, global CEO of Willis Re, was quoted as saying, 'Under reserving issues are starting to appear at both a primary company and reinsurer levels, and current year combined ratios in many classes are approaching 100% when adjusted for normal loss patterns.'
Although the potential for unfavourable loss development on casualty risks may eventually lead to a hardening in some lines of casualty business, the overall outlook for both property (re)insurance and casualty (re)insurance points to a continuation of the current soft market for some time to come. Certainly this is no reason to expect a hardening anytime soon in the terms being offered by traditional reinsurers or by additional capital sources.
---
Disclaimer
Note: By submitting your comments you acknowledge that insBlogs has the right to reproduce, broadcast and publicize those comments or any part thereof in any manner whatsoever. Please note that due to the volume of e-mails we receive, not all comments will be published and those that are published will not be edited. However, all will be carefully read, considered and appreciated.