As the direct channel expands, how should brokers respond?
1
February 5, 2016 at 11:43 am by
Peter Morris
---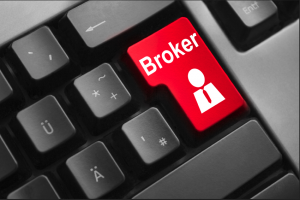 If the broker distribution model is to remain dominant in the face of an expanding direct channel, brokers will need to find a way to distinguish themselves from direct writers in something other than price. In my view, the winning strategy for brokers is to offer their customers unparalleled service and expert advice.
As evidence of the growth we can expect in the direct channel, Aviva and Economical recently announced that they plan to offer insurance products directly to consumers. These announcements are a clear signal to brokers that the glory days of exclusive support of the broker channel by the insurers they represent are now over.
Historically, insurance companies have chosen to distribute their products either directly to consumers or via brokerages. Now there is a clear trend by some insurers to distribute their products through both channels. Intact Financial was an early adopter of this approach. In addition to being a dominant player in the brokerage distribution system, Intact has for a number of years marketed directly to consumers through its subsidiary, belairdirect Agency Inc.
Now, other insurers are looking to follow Intact's lead in offering products through both channels.
Several months ago, Aviva announced its intention to implement a direct digital online product using the same name and brand of insurance product that it offers through the insurance broker channel. Perhaps not surprisingly, this drew the ire of insurance brokers and triggered a letter from the Insurance Brokers Association of Ontario to the CEO of Aviva expressing the 'displeasure and disappointment' of IBAO that the direct marketing of insurance to consumers would be done under the same name and brand as the marketing of insurance through the broker distribution channel.
In late January, Aviva announced its intention to acquire the direct writer RBC General Insurance Company and to enter into a 15-year strategic agreement with RBC Insurance. Less than a week later, Economical Insurance announced its plan to become a multi-channel organisation with its launch, sometime in 2016, of a separately branded direct channel. In announcing its launch of a direct channel, the company's Manager of Public & Media Relations, Doug Maybee, underscored Economical's longstanding commitment to the broker channel. Mr. Maybee went on to state that the new direct channel 'will not be competing with our broker channel'. I agree that the launch of a direct-to-consumer channel will not siphon business away from the broker distribution channel when it comes to consumers who are committed to dealing with a broker. Likewise, Economical's entry into the direct channel will not impact brokers when it comes to consumers who are committed to dealing with a direct writer. However, I would argue that it will impact brokers to some extent insofar as the addition of yet another direct insurer expands the available options for those consumers who are willing to deal either with a broker or a direct writer.
As noted by speakers at the P&C Crystal Ball 2016 conference, these recent announcements by Aviva and Economical will have implications for personal lines insurance brokers. Shawn DeSantis of Navacord Inc. described these developments as the addition of 'two significant competitors'. Duane Sanders, CEO of Travelers Canada, said his company will 'stay committed to the broker channel as we have thus far' but will 'continue to watch that space' to see what the market brings with time. This is hardly a ringing endorsement of Travelers' unshakeable commitment to the broker distribution channel. But who can blame Travelers Canada, or any other insurer, for considering alternate methods of distributing its products? No insurance company can afford to ignore the option of the direct channel at a time when the broker distribution model is facing considerable competitive pressure from direct writers.
Speaking at the same conference, Doug Heaman, the President of IBAO, stated that brokers cannot win in the price commodity race and that they must find a way to 'wow' their customers. Mr. Heaman referenced a survey by Deloitte in which six out of ten respondents said they received no particular service from their broker beyond shopping for insurance coverage. He also referenced the need for brokers to meet the expectations of the market in having a robust, digital strategy.
I believe insurance brokers should have a significant role in distributing insurance products. But I also believe that brokers must earn their role. It needs to be said that many brokers could do a better job of meeting the insurance needs of their clients. In one of my earliest blogs, I related the story of how my insurance broker had not initiated contact with me in fifteen years. (Contrast this with the 'customer satisfaction' calls I receive at least a couple of times each year from my bank.) I didn't switch my insurance to a direct writer, but I did switch brokerages.
If brokerages are to be successful in winning business away from direct writers, I believe their best strategy is to be seen to be providing top-notch customer service and expert insurance advice.
---
Disclaimer
Note: By submitting your comments you acknowledge that insBlogs has the right to reproduce, broadcast and publicize those comments or any part thereof in any manner whatsoever. Please note that due to the volume of e-mails we receive, not all comments will be published and those that are published will not be edited. However, all will be carefully read, considered and appreciated.
---
1 Comment » for As the direct channel expands, how should brokers respond?