Are potato chips the new cigarette?
0
June 2, 2014 at 2:06 pm by
Carol Kreiling
---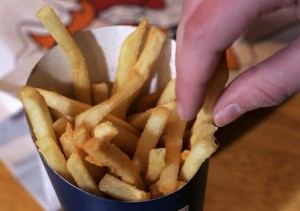 Last spring, a colleague and I had just wrapped up another day at a joint claims and underwriting audit in Hamilton, Bermuda. As we walked back to our hotel, we wondered aloud as to which emerging risk would next impact our clients.
Mayor Bloomberg's attempt to limit the size of a soda pop for sale in New York was all over the news. My colleague had just read Pulitzer Prize-winner Michael Moss' expose in the New York Times, "The Extraordinary Science of Addictive Junk Food." In that article, Moss interviewed Robert I-San Lin, once the chief scientist at Frito-Lay. As early as the 1970s, Lin was concerned about the over-consumption of salt and its addictive qualities. He was so concerned, that he sent internal memos advocating that Frito-Lay should use science to address consumers' health concerns, not thwart them.
We could not help but draw comparisons between the "internal memos" written by scientists in tobacco companies and those by Lin. Could a tobacco-style lawsuit against the food and beverage industry be possible? If so, what impact would such a mammoth suit have on insurers of food and beverage manufacturers? By the time we reached our hotel, we were excited to begin our research. I asked Michael Clark, Swiss Re's Chief Medical Officer, to join our team for his medical perspective.
Our white paper examines trends and legal theories against the food and beverage industry as well as its impact on insurance coverage. While much of the paper focuses on obesity and deceptive labelling in the U.S., clearly this issue impacts our clients globally. Certainly hurdles to suing food and beverage manufacturers still exist today. The first obesity lawsuit was filed against McDonald's over 10 years ago. While the bodily injury claims in the suit were dismissed soon thereafter, other allegations survived (the allegations that McDonald's advertisements misled consumers).
Ultimately, the court denied certification of the suit as a class action. Would a class action lawsuit today against the food or beverage industry satisfy a court's predominance requirement? That is, would the range of alleged injuries be so broad and so unique so as to defeat certification of a class? We know there are no easy answers to these questions or for the obesity epidemic. But we hope this white paper raises awareness — even sparks a conversation between colleagues about emerging risks.
---
Disclaimer
Note: By submitting your comments you acknowledge that insBlogs has the right to reproduce, broadcast and publicize those comments or any part thereof in any manner whatsoever. Please note that due to the volume of e-mails we receive, not all comments will be published and those that are published will not be edited. However, all will be carefully read, considered and appreciated.