ONCA finds no duty to defend negligence claims against parents of alleged bulliers
0
June 11, 2015 at 7:29 pm by
Michael Teitelbaum
---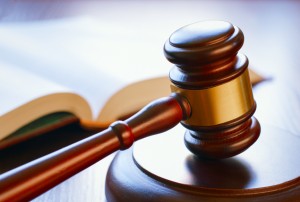 In Unifund Assurance Company v. D.E., 2015ONCA0423 and C.S. v. TD Home and Auto Insurance Company, 2015ONCA0424, companion decisions released on June 11th, 2015 by the Ontario Court of Appeal, the motion judges' decisions that found the homeowners' insurers were obliged to defend negligence claims against the parents of alleged bulliers were reversed.
The Court noted that the Amended Claim in the D.E. action alleged that the parents were negligent in "that they, inter alia, knew or ought to have known that the minor defendants were bullying K.S. and failed to investigate, failed to take steps to remedy the bullying, failed to take reasonable care to prevent the bullying and harassment of K.S. by the minor defendants of which they were aware, failed to take disciplinary action against the minor defendants, and failed to discharge their duty to prevent the continuous physical and psychological harassment by the minor defendants for whom they are responsible in law".
Unlike the two judges in the courts below, the Court found the "failure to prevent abuse" exclusion was unambiguous, and applied to exclude coverage.
That exclusion reads:
7.(b) failure of any person insured by this policy to take steps to prevent sexual, physical, psychological or emotional abuse, molestation or harassment or corporal punishment.
Relying on reasoning in an earlier Superior Court decision, the Court finds that a failure to prevent the abuse also necessarily includes or encompasses a failure to supervise because the former would not happen without the latter.
And in the C.S. case, there was also the issue of whether the minor daughter, the alleged bullier, was entitled to a defence. In that connection, the Court found that the intentional act exclusion applied. It reads in part: "We do not insure claims arising from:…6. bodily injury or property damage caused by an intentional or criminal act or failure to act by: (a) any person insured by this policy…".
As can be seen, this is a helpful decision for insurers who were likely to have faced continuous demands for a defence in situations such as these both in respect of bullying and, potentially, cyber-bullying claims.
---
Disclaimer
Note: By submitting your comments you acknowledge that insBlogs has the right to reproduce, broadcast and publicize those comments or any part thereof in any manner whatsoever. Please note that due to the volume of e-mails we receive, not all comments will be published and those that are published will not be edited. However, all will be carefully read, considered and appreciated.