Different challenges ahead for insurance industry in 2015
2
January 5, 2015 at 1:19 pm by
William Star
---
2014 was a good year for the insurance industry in Canada and the United States. However, 2015 will face different challenges.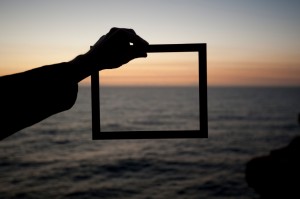 First, the industry is over capitalized. This situation will result in companies trying to capture market share in sectors that are not growing. Price cutting in some sectors will hurt the market and the bottom line, making it difficult to obtain price increases where needed. Some companies or groups will consolidate or look for acquisitions to keep up growth especially listed groups trying to please analysts.
Second, political problems will plague the industry. Ontario now has a majority government determined to make changes. The introduction of an automobile insurance Bill in 2014 intending to reduce fraud will not work well enough to obtain a 15% reduction in rates which they promised at election time. It is more changes to an old system that has never worked. Costs will soar due to enforcement of regulations and the amount of work to be outsourced. Lawyers are advertising more than ever to encourage people in accidents to come to them first before they talk to those "big insurance companies". Tow truck operators have already declared war with the government due to the controls imposed under the Bill that limits what they can charge. Will the Premier try to take on lawyers next since they increase the cost of claims and settlement expenses? No-fault was supposed to eliminate lawyers involvement not increase it. Back in the "Good Old Days" when the TORT system was alive and well lawyers could not advertise. What a windfall for them. When politicians try to control any form of private enterprise they make mistakes because they do not understand business.
Fortunately, in the City of Toronto the new Mayor will make it very profitable for the tow truck operators due to his no tolerance goal. This added bonus for them will offset the income they may have lost under the auto insurance Bill. Now, they will be very busy towing cars and trucks away from busy streets during the rush hours. It will cause many problems for businesses to get parcels and goods delivered but possibly the traffic will be better. Wouldn't additional one way streets and better roads be a simpler answer?  But, politicians are usually people that have not worked in business and do not understand the problems they try to fix, or the problems they create.
In the United States there are similar problems with over capitalization. Unlike Canada where about 80% of the insurance business is controlled by the top ten companies, the U.S. has a large number of small companies. There is a great opportunity for larger companies to buy up the smaller companies with their excess capital.  The smaller companies exist because of a much better climate where few states have some form of limited no-fault auto insurance. The court system works well and the cost to settle claims is less expensive than in Ontario. They do not have any jurisdictions where auto insurance is State operated like Canada where British Columbia, Saskatchewan and Manitoba have government owned insurance companies. The Saskatchewan government has even started to compete with private companies in other Provinces.
In Canada basic health coverage in hospitals has been around for many years. In 2014 the U.S. faced  a major change with the introduction of  the  "Affordable Care Act" also known as Obama Care. The introduction has been a disaster with less than ten million people enrolled and the cost is higher than the former coverage available through private insurers. The new law also encouraged many employers to change their workforce from full time to more part time employees. The U.S. has the same problem as Canada where politicians who lack experience make changes that are not practical. The one good thing is they do not interfere with auto insurance in the same way Canada has in the past. Under the present system in Canada there is no opportunity for a small insurance company to start up and the future of any small company is limited.
In spite of minor problems to be faced, 2015 will be a good year but be prepared for more changes.
---
Disclaimer
Note: By submitting your comments you acknowledge that insBlogs has the right to reproduce, broadcast and publicize those comments or any part thereof in any manner whatsoever. Please note that due to the volume of e-mails we receive, not all comments will be published and those that are published will not be edited. However, all will be carefully read, considered and appreciated.
---
2 Comments » for Different challenges ahead for insurance industry in 2015