How to Create Industry-Leading Digital Customer Engagement
1
May 23, 2016 at 1:49 pm by
Christian Bieck
---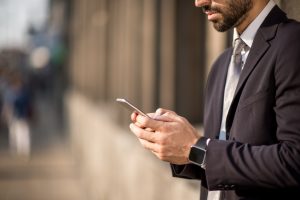 At Amplify 2016, I attended several insurance-focused sessions, including hosting an industry dinner. I came away from the conference with three key observations:
Insurers are eager to use mobile to initiate and sustain industry-leading digital customer engagement.
The trick for insurers is seamlessly merging a customer's various digital and physical interactions into one unified and compelling brand experience.
Insurance industry leaders are embracing predictive analytics and cognitive computing to apply deep understanding, reasoning and learning to enrich customer interactions.
Insurers realize that consumers are connected and empowered, with rising expectations around access, ubiquity, and transparency. In fact, today's policyholders typically begin their relationship with an insurer digitally, often using a mobile device. As a result, insurers are crafting digital marketing strategies that use mobile to take the lead in attracting and retaining customers. For example, Security First Insurance has transformed its digital engagement strategy to unify customer experiences across all platforms and devices, with mobile in the forefront. Their successful approach has delivered a 140% increase in digital payments and a 35% increase in conversion rates.
With web-based interactions on the rise, the trick for insurers is seamlessly merging a customer's digital and physical interactions into one unified and compelling brand experience. Forrester reports that 70% of consumers are online before interacting with a contact center.  Imagine how much more effective a call center representative can be if she has knowledge of a customer's online interactions before he calls? To that end, Nationwide has upgraded its online customer service engagement tools to drastically reduce CSR average handle time, decrease web-related escalations and improve incremental revenue from additional converted orders.
Insurance leaders are listening to what their policyholders are saying. Hidden in data, policyholders reveal what they are doing, why they buy, and even how they feel. Armed with an array of analytics from behavioral and digital to predictive and cognitive, insurance providers can understand and deliver what their policyholders want – sometimes before they know it themselves. Based in Australia, IAG Insurance has enhanced its customer behavior analytics to improve web conversion rates and customer experience scores.
These days, insurance industry customer engagement executives know they need to reach prospective and current policyholders in context at every point of the purchase process by innovating personally relevant and rewarding experiences that draw customers in and keep them engaged. The good news is that there are now tools tailored for insurance that can speed mobile engagement, seamlessly merge digital and physical interactions, and deliver compelling brand experiences to drive higher conversion rates, improve customer experience and increase loyalty.
For more information on how cognitive computing is impacting the insurance industry, check out The Power of Cognitive Commerce for Insurance.
[posted for Lynn Kesterson-Townes]
The post How to Create Industry-Leading Digital Customer Engagement appeared first on Insurance Industry.
---
Disclaimer
Note: By submitting your comments you acknowledge that insBlogs has the right to reproduce, broadcast and publicize those comments or any part thereof in any manner whatsoever. Please note that due to the volume of e-mails we receive, not all comments will be published and those that are published will not be edited. However, all will be carefully read, considered and appreciated.
---
1 Comment » for How to Create Industry-Leading Digital Customer Engagement