InsureTech – Going down the Rabbit Hole
0
November 19, 2018 at 9:25 am by
Mike Berris
---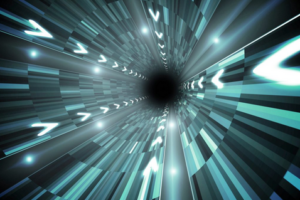 Lately, we have all been hearing and reading a lot about InsureTech. Frankly, I have to admit that I don't exactly understand what the term means. What I do understand is that underwriters, brokers and direct writers have invested millions of dollars trying to develop technology-driven distribution channels with the hope of finding the next great market disrupter, or at the very least, keeping up with the competition. No matter what the perspective is, the stakes are huge.
Why should brokers care about this? First, InsureTech writers are serious competitors that are absorbing premium dollars that could otherwise be distributed through the broker channel. Second, it is clear to me that the technology investment required is very large, therefore few, if any, Canadian brokers can or should go down this rabbit hole.
It is important to understand how InsureTech is changing the marketplace. Let's look at three interesting and non-traditional channels that I think fit into the category "InsureTech P&C distribution":
The Aggregator

The aggregator could be viewed as the Hotels.com of insurance. Basically, it is a transparent and simple system where customers click on an aggregator site and provide basic information on their insurance needs. The site displays a range of carriers and prices, and allows the customer to directly access the carriers' sites to provide additional information. The aggregator receives a commission and has no further responsibility or involvement with the customer. Aggregators have been very successful in the UK and Germany, and there is no reason to believe they won't become more prevalent in the US and Canada. We believe this has the potential to be a big market disrupter for brokers.

The On-line Intermediary

Second, is what we refer to as an online intermediary. We use the term intermediary rather than broker because intermediaries tend to develop an insurance program specific to one underwriter who ensures that the policy wording, rating and underwriting criteria are pre-approved. The intermediary then goes to the market, generally with a heavy marketing campaign and variations in offerings, somewhat different from a typical broker or agent. For example, Trov was able to differentiate themselves by unbundling traditional insurance services and offering to insure specific assets, such as a single bicycle. There are many examples of on-line intermediaries throughout Canada. Like all intermediaries, their ultimate success depends on attracting customers and delivering profitable business to underwriters.

The InsureTech Direct Writers

In recent years, there have been several very well-financed US InsureTech direct writers that are insurance companies. Examples include Root, Metromile and Lemonade. Each company has invested millions in development and have had very impressive market growth. After spending some time researching Lemonade, a few things stood out. First, customers are posting reviews that they saved 30% to 50% on their insurance, which is a little eyebrow raising. Second, the CEO seems to say that they are indifferent to underwriting profit as they take a flat fee of 25% of the premium, and if there are not enough funds, the reinsurers will absorb the loss. While this might be a marketing hyperbole, I don't think reinsurers will stick around long without underwriting profits, and by some accounts, Lemonade is a long way away from underwriting profitability.
No matter how it is packaged, all InsureTech distributors must sell insurance and make a profit throughout the distribution chain. Market success depends on several important factors, which include, but are not limited to, the following:
Customers must be able to find you;
The product must be easy to purchase;
Most of the process, including payment of claims, must be automated; and
There has to be a value proposition for the customer which is generally seen as a lower price.
None of this is easy, especially if you also want to make money.
There is a lot to learn from InsureTech successes. For traditional Canadian brokerages, I have found that small-scale InsureTech platforms are very effective in delivering speciality products that require little front-line underwriting. A specific example might be a broker that runs an affinity program for say, personal trainer liability. The broker either develops or buys access to a platform that allows trainers to log-on, answer a few questions, and then after giving credit card information, they can bind and print out their policy. You can easily imagine the power of on-line distribution if this could be replicated for homeowner policies.
There is a lot that brokers can do by improving their execution of the basic technology found in most broker management systems. This might include any of the following:
Use of alternative methods to contact customers such as text and social media;
Use of electronic signature software such as DocuSign;
Identifying coverage gaps;
Identifying and marketing to mono-policy customers; and
Regularly extracting data to measure performance.
In summary, all brokers should understand developments in InsureTech. In the meantime, there are many ways to utilize technology to better serve existing clients. It takes some effort, but the results will improve profits and ultimately create a bigger pay-day when you decide to exit.
For more information on this topic, or to speak with Mike Berris directly, see contact details here.
---
Disclaimer
Note: By submitting your comments you acknowledge that insBlogs has the right to reproduce, broadcast and publicize those comments or any part thereof in any manner whatsoever. Please note that due to the volume of e-mails we receive, not all comments will be published and those that are published will not be edited. However, all will be carefully read, considered and appreciated.