Fintechs as a potential disruptor or enabler for the insurance industry
5
February 13, 2017 at 4:12 pm by
Peter Morris
---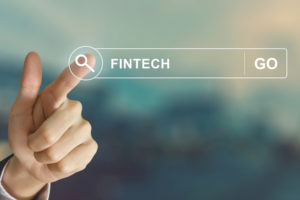 Whenever a new technology emerges, there is always the question as to whether it will assist or threaten existing industries. With the surge in activity from fintechs, the property and casualty insurance industry is facing this question on a number of fronts.
In a recent article he wrote for The Globe and Mail, Michael King, Co-Director, Scotiabank Digital Bank Lab at Ivey Business School, Western University, discussed whether financial technology firms, or 'fintechs', are likely to be disruptors or enablers for Canada's major banks. Although the article mainly addressed issues in the banking sector, it touched on the property and casualty industry. Mr. King's conclusion is that fintech startups represent both an opportunity and a threat to the incumbent banks. He described fintech as having the potential to be a cost disruptor, a revenue enabler and a revenue disruptor. In my opinion, his remarks are equally applicable to the property and casualty insurance sector.
An example of cost disruption is blockchain technology. This technology has the potential to significantly reduce the transaction costs for insurers while at the same increasing the security of stored data.
In terms of enabling revenue, insurers could use fintech startups to help target new customer segments. As noted by Mr. King, fintech startups have built user-friendly applications from scratch using the latest thinking in design and technology. These applications are attractive to customers and represent a source of competitive advantage when compared to the offerings of insurers using legacy systems. The issue of legacy systems has been discussed by Scott McConnell, senior Vice President and global leader of insurance at Genpact, a provider of digitally-powered business process management and services. According to McConnell, 'the insurance industry needs to move beyond just fixing legacy systems' and should extend the resources to transform the end-to-end customer experience.
Another way in which technology can enhance revenue is by using a digital platform to provide online, low-touch service to clients who have straightforward insurance requirements and who are difficult to service profitably in a high-touch environment. The launch of Sonnet Insurance by Economical Insurance in 2016 represents an example of this approach.
Although fintech startups could enter the insurance market directly, the barriers to entry are high. In most cases, it makes more sense for fintech startups to work collaboratively with existing insurers. For the startups, this approach allows them to avoid the barriers to entry into the insurance industry. For  insurers, it allows them to gain the advantages of the latest technology without having to incur the cost and the risk of conducting their own insurance technology development. In a press release, Gartner, Inc. predicted that 80% of life and property & casualty insurers worldwide will partner with or acquire insurance technology firms by the end of 2018 as a means of securing their competitive positions within the insurance marketplace.
Because the barriers to entry are high, there is a limited threat of financial technology firms completely disrupting the insurance market. That is not to say there is no threat at all. As noted by Michael King, although it hasn't happened in Canada, the potential risk can be seen by looking at the Chinese social networking giants Alibaba and Tencent which have jointly funded an online insurance company. If this model proves itself elsewhere, there is the potential for companies such as Facebook and Google to see a competitive opportunity here in North America.
As much as it's too early in the game to predict exactly how technology will reshape the insurance industry, the time is right for considering how best to capitalise on the potential opportunities presented by fintech startups.
---
Disclaimer
Note: By submitting your comments you acknowledge that insBlogs has the right to reproduce, broadcast and publicize those comments or any part thereof in any manner whatsoever. Please note that due to the volume of e-mails we receive, not all comments will be published and those that are published will not be edited. However, all will be carefully read, considered and appreciated.
---
5 Comments » for Fintechs as a potential disruptor or enabler for the insurance industry