Is the Personality of Insurance Changing?
0
January 11, 2016 at 7:19 am by
Christian Bieck
---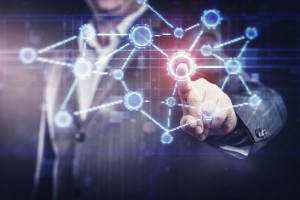 One of my favourite anecdotes on the culture or personality of insurance in general and insurance executives specifically is from when I was invited to talk to a group of students about digital communities in FSS.[1] The audience was a group from a specialized elite course for financial services, very smart young people groomed for management positions in the banking and insurance industries. I was very nervous before the presentation; after all, my audience where all digital natives, i.e. exactly the people who were supposed to be using those digital communities, and who should much more knowledgeable about them than I was.
But guess what? Not only did I know a lot more about the topic than my audience (phew!), they pretty much all felt that using digital communities was a waste of time. My conclusion: it seems a conservative mindset is a prerequisite for joining the industry in the first place.
That was 8 years ago, and the tide might just be starting to turn. When in 2012 I could still blog about "7 Reasons why Financial Services Providers Don't Get Social Media", a year ago some were already working on the goal of becoming a social insurer. And now consider this:
Compared to their financial professional peers in other regulated sectors, today's insurance executives are faster moving and are more extroverted, according to a study by executive search and leadership firm Russell Reynolds Associates.

And contrary to popular belief, "insurance executives' psychological attributes showcase the dynamic personality that in many ways defies the industry's stodgy stereotypes," said Limore Zilberman, executive search and assessment consultant for the global firm.
Being a researcher myself, I would really love to have a look at the raw data here – 87 is a fairly small sample size. The results do feel right; especially with younger execs, it certainly feels like insurance has become more "modern" – but my personal theory is that this is not so much infusion of "young blood", but rather of insurers hiring execs from outside the insurance industry. If true, that in itself would already be a culture change. (And I don't have the data to back it up.)
In our IBV studies we repeatedly stress the increasing disruption of all industries by technology, demographics, economics etc. Is the culture of insurance starting to respond?
[1] To be precise, the talk was about "Second Life in Financial Services". Yes, SL is still around
---
Disclaimer
Note: By submitting your comments you acknowledge that insBlogs has the right to reproduce, broadcast and publicize those comments or any part thereof in any manner whatsoever. Please note that due to the volume of e-mails we receive, not all comments will be published and those that are published will not be edited. However, all will be carefully read, considered and appreciated.