Sharing Personal Risk
0
August 17, 2015 at 9:13 am by
Christian Bieck
---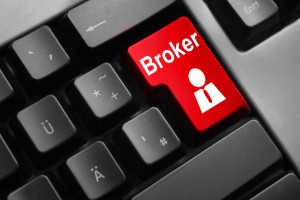 By now, probably all readers of this blog will have heard of Friendsurance, the German online broker that puts a group of friends together to share in insurance deductibles etc to make the premium cheaper overall for the group. (I blogged about them two years ago.) They are a nice example of the sharing economy in action in the insurance industry. When they started up, they were curiosity and insurers looked on with interest to see how long they would survive; by now, they are an established player and I still meet Sebastian Herfurth, the CEO, at innovation conferences from time to time where he is a sought-after guest speaker. The principle has been implemented a few times in other countries.[1]
Peer-to-peer insurance has now been taken a step further. Take a look at this video of Columbian Wesurance:
If you want to be picky, you could say this is even going a step back, to the origins of insurance: a small group of people with a similar risk pitching in to share in that risk. Wesurance is currently used to share in protection we otherwise wouldn't get (mostly because it is too small for a "normal" insurer). It is also strongly based on trust – you need to have a friend in the group, otherwise you won't get in. In that, it is pretty similar to what I envisioned insurance for the sharing economy would look like in a few years in the Digital Reinvention study – with Web of Trust, but minus the social network and paying/blockchain components, but we have a few years left for that
. Unlike Friendsurance, Wesurance has an insurance company as backer behind it, Suramericana.
What do you think? I'll certainly be paying closer attention…
[1] Here a link with an overview
---
Disclaimer
Note: By submitting your comments you acknowledge that insBlogs has the right to reproduce, broadcast and publicize those comments or any part thereof in any manner whatsoever. Please note that due to the volume of e-mails we receive, not all comments will be published and those that are published will not be edited. However, all will be carefully read, considered and appreciated.