Are fire service charges fair or necessary?
0
August 7, 2018 at 10:12 am by
Steve Kee
---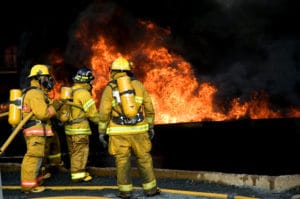 A letter from Amanda Dean, Vice-President, Atlantic Canada, Insurance Bureau of Canada:
Saint John City Council recently enacted the Fire Protection Fees By-Law, which establishes fees to be paid by property owners or occupants to cover the city's costs of responding to fires on private property. Many property owners might assume that the cost of fire services is included in their municipal taxes, but this new by-law allows the city to collect for a second time by charging an additional fee payable by the property owner or occupant.
Homeowners who have suffered a loss resulting from fire can now expect a bill for fire response services from the municipality or its third-party collection organization. Depending on their insurance coverage, homeowners may be able to submit the bill to their insurance company and be reimbursed. The municipality's claim, based on inaccurate information that its officials received from a vendor, that a third-party service provider will be able to bill insurers directly is misguided. Since the municipality is not a named party in the homeowner's insurance contracts, it cannot enable a third party to submit claims on its behalf directly to the insurer, without the consent of the property owner or occupant.
It's also unclear if all property owners and occupants will be made to pay the extra charge. It is Insurance Bureau of Canada's understanding that the municipality and third-party service provider do not intend to recover costs from those who don't have insurance coverage. Not every Saint John resident will have insurance coverage for fire service charges. Some residents may have only a limited amount, if any insurance at all. Does this mean the municipality will collect more from homeowners who have a higher amount of coverage? It appears that the third-party service provider will make arbitrary assessments on the amount that can be extracted from Saint John taxpayers. This is not equal treatment.
Based on the by-law and city Council's related discussion, IBC believes that Council's decision-making process has been based on incomplete or incorrect information, which could have unintended effects on residents. Insurance works because the losses of few are paid for by the premiums of many in a given year. Funds are not set aside for individuals but rather are pooled together and drawn from when a claim occurs. If more money is drawn from the pooled funds in Saint John than what is contributed, claims costs will go up – and we all know that claims costs affect premiums.
It's troubling that so little information was gathered on this issue. What little information city Council did have was provided by the third-party service provider, who stands to profit from this new arrangement. IBC is willing to work with any municipal official to provide accurate information about how insurance works.
I personally urge the municipality of Saint John to give the Fire Protection Fees by-law a sober second look and reconsider whether it is in the best interest of the residents of Saint John.
---
Disclaimer
Note: By submitting your comments you acknowledge that insBlogs has the right to reproduce, broadcast and publicize those comments or any part thereof in any manner whatsoever. Please note that due to the volume of e-mails we receive, not all comments will be published and those that are published will not be edited. However, all will be carefully read, considered and appreciated.