Car insurance prices in Edmonton
0
July 23, 2022 at 12:54 am by
Ehsan Rasul
---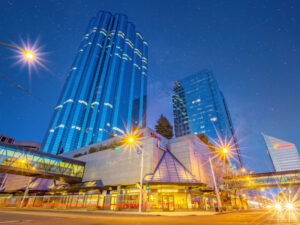 Edmonton definitely lives up to its nickname, "Gateway to the North." Being the fifth largest city in Canada and the home of almost 1 million people, Edmonton is flourishing. Together with its infrastructure growth and population, there is an increase in vehicles on Edmonton's roads. All these drivers need to get around, and there's no shortage of roads to get anywhere; with a network of connecting roads, you can get from Summerside to St. Albert with ease.
Whether you're taking a road trip across the prairies or commuting daily via Calgary Trail, all Edmonton drivers require car insurance. Rates are changing in Alberta, which is why every driver in Edmonton must take advantage of price comparison shopping to get the best rate.
Let's see what's going on with auto insurance in Edmonton.
The Average car Insurance rates in Edmonton and Alberta
Alberta auto insurance premiums on average were $122/month in 2017, while Ontario auto insurance premiums averaged around $161/month in 2017. Drivers in Albertan pay around 25 percent less for car insurance than Ontario drivers.
It's interesting to note that on average, women pay less for Alberta auto insurance premiums than men – $116/month compared to $126/month paid by men in 2017, but this is pretty much standard across Canada.
Facts to Know about Auto Insurance
Police have jurisdiction when it comes to deciding who is criminally responsible for a motor vehicle accident but when it comes to auto insurance claims, the insurance company makes the decision. It's the insurance company that will investigate the crash and makes a ruling about who was at fault – which ultimately decides whether or not the insured will have to pay the deductible.
Statistics from the Insurance Bureau of Canada's (IBC) 2014 top 10 most stolen cars show that cars made between 1999 and 2007 were in the top 10. Industry experts believe that part of the reason thieves target older model cars is that fewer of them have anti-theft devices. Additionally, the IBC states that sometimes car owners make it too easy for car thieves to get away with their vehicles. Around 20 percent of all stolen vehicles had the keys left in them.
Although parking tickets are a pain and an avoidable expense for drivers, insurance companies aren't concerned with how many a driver has; thus, they don't affect car insurance rates. However, if tickets aren't paid, you won't be able to renew your driver's license or registration; and if get your driver's license suspended it will affect your insurance rates.
www.ehsanrasul.ca is a nice website that provides valuable information on auto insurance. You can get your free quote on car insurance prices in Edmonton and also connect to Ehsan Rasul, a trusted insurance advisor for advice on insurance matters.
The post Car insurance prices in Edmonton appeared first on Ehsan Rasul.
Feature image by iStock.com/benedek
---
Disclaimer
Note: By submitting your comments you acknowledge that insBlogs has the right to reproduce, broadcast and publicize those comments or any part thereof in any manner whatsoever. Please note that due to the volume of e-mails we receive, not all comments will be published and those that are published will not be edited. However, all will be carefully read, considered and appreciated.