Car Insurance Rates in Alberta
0
July 25, 2022 at 2:11 am by
Ehsan Rasul
---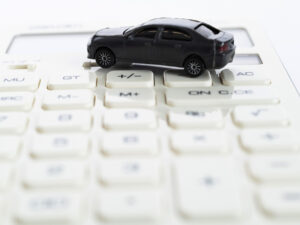 You might have noticed an increase in your car insurance rates in Alberta over the last few years. Unfortunately, the repair of vehicles is more expensive than ever and there are still a large number of crashes, especially in Calgary and Edmonton. So what can be done to lower your car insurance rates in Alberta? While you might not be able to control your premiums completely, there are some things you can do to keep your car insurance rates as low as possible. This includes:
Only Submit a Claim when necessary.
Drive safely and follow the rules.
Drive less.
Try to avoid missing payments.
Try not to switch insurers too frequently.
Remain insured.
Raise your deductible
Install anti-theft devices.
Equip your vehicle with winter tires.
Bundle your insurance.
1. Only Submit a Claim when necessary.
Car insurance is meant for huge, catastrophic events that you couldn't pay for on your own. Unfortunately, many people make an insurance claim even if the damage isn't that big. This increases insurance costs for everyone. If you can afford to repair the vehicle yourself or it's just above the cost of your deductible, you opt to Submit a Claim. Talk to your insurance broker if you're not sure what to do.
2. Drive safely and follow the rules.
It's far too easy to be an aggressive driver or to tailgate or speed. But this is exactly why there are so many accidents in Calgary and Edmonton – especially during poor driving conditions. Be patient, drive defensively, and always leave enough space between your car and the car in front.
3. Drive less.
Did you know that you pay more the more you drive your car? If you commute, you're also likely paying more as the chances of collusion are more during rush hour. To save money on your insurance, opt for public transit, carpooling, or using your own two feet to get to work. Of course, this isn't always possible. Transportation options are often limited and our extreme weather makes it hard to get to work without a vehicle. However, you can still try to save money by driving less.
4. Try to avoid missing payments.
Unfortunately, missing payments usually means you'll have more to pay down the road. Try to avoid missing payments by putting a reminder in your calendar or turning on auto withdrawal. If you know you're going to miss a payment, contact your broker or insurance company.
5. Don't switch insurers too frequently.
It used to be that switching insurers got you the lowest rates. This can be true, but you may also find your rates go up after the first year or the new business discount has been replaced by a loyalty discount. Discuss your alternatives with an insurance broker – they can assist you to determine if it's really in your best financial interest to switch insurers.
6. Remain insured.
If it's possible, remain insured. Even if you just have the minimum third-party liability coverage required by law in Alberta. While this won't offer much protection for you, it will assist you in keeping your insurance rates lower (plus, you're mandated by law in Alberta to have a certain amount of third-party liability protection).
7. Raise your deductible.
Raising your deductible will lower your car insurance rates. While you will need to pay more upfront in the event of a covered claim, you'll save over the long term. Your broker can help you determine the right deductible for you.
8. Install anti-theft devices.
Some insurance companies provide discounts for security and anti-theft devices. Talk to your broker for more details.
9. Equip your vehicle with winter tires.
Winter tires make your vehicle safer to drive in winter. This is one reason Quebec and BC require winter tires on all vehicles for certain months of the year. While this can be expensive, you can find good deals on winter tires. Switching your tires at the correct time also helps ensure their longevity.
10. Bundle your insurance.
Insurance companies often offer discounts for multi-vehicle policies as well as if you bundle your car insurance policy with other types of insurance such as home and business insurance.
Your broker is your best resource for saving money on your car insurance rates in Alberta. Talk to them today about how you can save and what your insurance options are.
The post Car Insurance Rates in Alberta appeared first on Ehsan Rasul.
Feature image by iStock.com/baona
---
Disclaimer
Note: By submitting your comments you acknowledge that insBlogs has the right to reproduce, broadcast and publicize those comments or any part thereof in any manner whatsoever. Please note that due to the volume of e-mails we receive, not all comments will be published and those that are published will not be edited. However, all will be carefully read, considered and appreciated.