Reassess Your Auto Insurance Policy
0
July 26, 2022 at 7:59 am by
Ehsan Rasul
---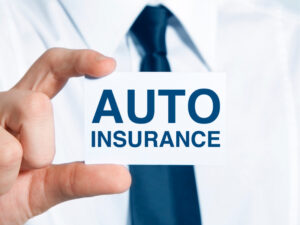 As one of the most purchased types of insurance, many auto insurance holders do not realize that the premium they pay is not a permanently set price. Insurance companies factor in a number of variables when deciding the price of a policy. Over time, these factors can change for an individual driver which can affect the price of the policy. Experts suggest that consumers reassess their auto insurance policy each year or if there has been a sudden change in their personal situation that will affect the price they pay as well as their coverage. If you have auto insurance, below are a number of situations where it would be wise to reassess your policy:
1. Vehicle Type: The type of vehicle you drive will affect the price you pay for insurance. For instance, the cost of car insurance for an expensive and high-performance sports car will be much higher than for a traditional family car that is used to do local errands and such. It is crucial to inform your insurance provider if you get a new vehicle. The history, make, model and year of the vehicle will all affect premiums. As well, if you buy a fuel-efficient car such as a hybrid, you should be able to get a discount on your car insurance.
2. Driving History: If you have a history of traffic violations, speeding tickets, and accidents, you will be assessed as a high-risk driver and pay more for your policy. However, if you clean up your record and maintain a good driving record, after a specific number of years, the penalties will be removed from your record. If you have restored your driving record, you should contact your insurance provider and inquire about paying a lower rate.
3. Personal Life Changes: Statistics are used to determine the price of a policy. Because research has shown that married people with children tend to have lower incidents of accidents because they drive more carefully, if you have recently married, you should check with your insurance provider to see if you can get a better rate. As well, you should contact your insurance company if you get a divorce or your spouse dies.
4. Where You Live: The location of a driver will affect the price they pay for their insurance. For instance, more densely populated places that have a high crime rate will be assessed as high risk so people living in these areas will pay higher premiums than people living in more rural and low crime areas. If you have recently moved from a city to a rural area, or even to a quieter and less populated residential community, you should contact your insurance company to see about getting a discount. As well, if the security factors have changed such as you now park your car in a garage at night instead of on the street, or you have recently installed anti-theft devices, you should contact your insurance provider.
Insurance companies rely heavily on research and statistical data to set their policy rates. Because car insurance is something we all must have in order to drive, it is always beneficial to take steps to reduce costs. As well, it is important that we all have the proper coverage. To reduce costs and avoid financial hardship, people should reassess their policy at least once a year.
The post Reassess Your Auto Insurance Policy appeared first on Ehsan Rasul.
Feature image by iStock.com/bagi1998
---
Disclaimer
Note: By submitting your comments you acknowledge that insBlogs has the right to reproduce, broadcast and publicize those comments or any part thereof in any manner whatsoever. Please note that due to the volume of e-mails we receive, not all comments will be published and those that are published will not be edited. However, all will be carefully read, considered and appreciated.