At the crossroads (The art of being a General Insurance Broker)
0
May 14, 2018 at 4:02 pm by
Ehsan Rasul
---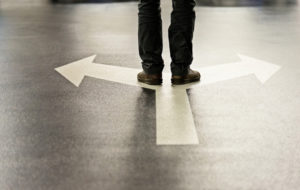 We, as Insurance brokers wear many hats. Sales person, underwriter, entrepreneur, and above all, an insurance professional. We often find ourselves at the crossroads when our business interests collide with our professional obligations. We have to make difficult but crucial decisions. On one hand, we have to meet the financial demands of running a profitable & viable business, paying our bills etc. On the other hand, maintain higher professional standards, and meet the expectations of our insurer partners.
Most of the time, our clients challenge us with unique situations, which demands an edge of the box solution, without sacrificing our principles. It takes courage, skill, and a proactive approach to come up with a solution acceptable to all parties. It's difficult but rewarding in the long run.
The other path is short and easy. Just bend some rules, cut some corners, be more flexible and make an easy sale. Less challenging, less difficult and more rewarding in the short term. Take the easy way, less time and energy, no emotional labour and call, "whose next in line."
The former way is for the brokers who are in it for the long haul. Due diligence, taking responsibility, and doing the right thing, even if they end up losing the sale. But they stick to their ground. If they do the hard work, critical thinking, be patient and show perseverance, they end up winning the race in the long run.
The later is being short sighted. It's about numbers, volume, short term gains and quitting the marathon half way. The broker who chose this path doesn't last long in this business. They lose their contracts and damage their credibility in the market place. They also end up losing the trust of their clients because they gave their clients a "good deal" on insurance, but in the process cut that important corner which could have saved their clients thousands or millions of dollars in a potential claim. If their client loses a claim, the result is court battles, law suits, no insurance contracts and end of their business & career.
The real art of being a general insurance broker is like walking on a tight rope, maintaining your balance, stay focused and put every step carefully. But at the same time, be an entrepreneur, stay profitable and financially viable, so you can make it to the other end of the rope.
Ehsan's pick of the week: This week, I have selected the New York Times best seller Linchpin by Seth Godin. Seth is a marketing guru, writer and a thought leader in the Business world. This book is a must read for all broker employees and entrepreneurs, who want to be remarkable and make a difference.
---
Disclaimer
Note: By submitting your comments you acknowledge that insBlogs has the right to reproduce, broadcast and publicize those comments or any part thereof in any manner whatsoever. Please note that due to the volume of e-mails we receive, not all comments will be published and those that are published will not be edited. However, all will be carefully read, considered and appreciated.