How can insurers stay relevant when insurance ceases to be mandatory?
0
March 19, 2019 at 1:36 pm by
Christian Bieck
---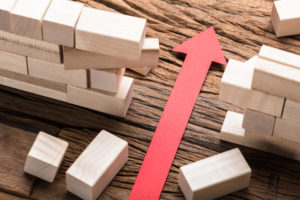 Insurance and insurers have been around for millennia, with modern insurance starting in the U.K. more than 300 years ago. For much of this time, incumbent insurers have been protected from competition by four big barriers: regulation, the law of large numbers, the trust nature of insurance, and, last but not least, the inertia of insurance customers.
But those barriers are starting to crumble. Autonomous cars, for example, might be a future vision. But nowadays, technology visions tend to become reality sooner than we thought; and when this one does, insurers will lose one of their biggest entry points into young customers' wallets—auto insurance. With sufficient technical sophistication in self-driving systems and once a certain threshold of these cars is reached, legislators in most countries will consider banning human drivers. That will transform auto from a personal line to a commercial, fleet-based line, as it suddenly becomes more feasible to not own, but to share, a car. And the entity at fault becomes the software "behind the wheel," not the passenger, anyway.
When that happens—which means when insurance stops being a mandatory requirement—how do insurers stay relevant to their customers? That is a question we explore in our latest IBM Institute for Business Value study, "Solving the customer relevance riddle: How AI-derived insights can help insurers deliver what customers really want".
Already we are seeing non-traditional players carving out niches in the industry, such as insurtechs, adjacent businesses and digital giants. For insurers to thrive in this "big squeeze," they need to reframe their roles to generate better business outcomes using customer segmentation and improved risk profiling. More importantly, they need to generate better customer outcomes with more individual tailoring and personalized communications, improved transparency and holistic solutions that actually meet customer needs.
How can insurers do this? The short answer is "by becoming a Cognitive Insurer." That means shifting from "react and pay" to "predict and prevent." The foundation for this is data—owned, bought or shared—the smart use of that data, and the associated technologies.
The technology that is likely to be the biggest differentiator in a Cognitive Insurer is artificial intelligence (AI). Insurers with a data-oriented mindset are heavily investing in AI, with more than 80% at least considering AI. Thirty-five percent of outperforming insurers are at least in the pilot stage with an AI project, with most insurers looking to bolster the top line with these projects—customer satisfaction being foremost on their minds.
Read more details, case studies and recommendations as to what steps to take to become a Cognitive Insurer in our latest study, "Solving the customer relevance riddle: How AI-derived insights can help insurers deliver what customers really want."
---
Disclaimer
Note: By submitting your comments you acknowledge that insBlogs has the right to reproduce, broadcast and publicize those comments or any part thereof in any manner whatsoever. Please note that due to the volume of e-mails we receive, not all comments will be published and those that are published will not be edited. However, all will be carefully read, considered and appreciated.