Know what you sell: Product Knowledge 
0
July 3, 2018 at 12:58 am by
Ehsan Rasul
---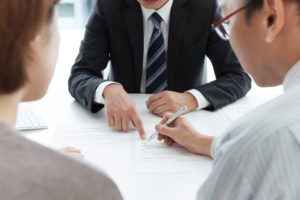 For new general insurance brokers, one of the biggest challenges is to learn and remember their products and coverages from multiple

insurers.

All of the insurers offer a similar base product with a variety of optional add-on coverages and limits. Although, additional coverages are optional but extremely important to have as a part of the policy package.

For example, Sewer back up and overland water coverage in a comprehensive home insurance package, are optional. If you are not aware that these coverages are available, and you didn't offer to your client and a few months later his basement is flooded and the loss was $30,000.00, needless to say, who will be blamed for the loss?

Similarly, nowadays several Auto insurance companies are offering full replacement coverage on a brand new vehicle for five years but your client has to pay few dollars more in order to have this coverage. Say you didn't know that this optional coverage is available, and you failed to offer it to your client. A few months later, your client got into an accident and her vehicle was a total loss. The Insurance company only offered actual cash value settlement instead of full replacement. Your client lost thousands of dollars in depreciation. Later, she found out from her financing company that such coverage existed and you could have saved her thousands of dollars in settlement. How would she react? You don't have to think too far, just wait for a letter from her lawyer.

The key to your success as P&C broker is to know what you sell. If you are not sure what you are offering to your client, don't sell. First learn your product inside out, features and benefits. If you are not sure, ask underwriters, your senior colleagues first. Don't give blanket statements like "yes, it's all covered" or "everything is covered". If you are not sure, tell your client, "I am not sure if this is covered or not, I don't want to mislead you, I will get back to you on this one." Your client will appreciate and respect you as a person and a professional.

If you do due diligence, stay up to date on your product knowledge and know your products like the back of your hand, you will be respected and admired as a true professional. If you are in a sales conversation with your prospect, explaining your product in a professional and confident manner, without repeatedly looking at your computer for answers, your prospect will realize that he or she is dealing with a true pro. You know what you are doing and will be more than willing to buy from you.

Another major implication of not knowing your product well is legal. Your Errors & Omission insurance coverage also has its limitations. It doesn't necessarily protect you in every lawsuit situation. If the coverage was available and you as a broker were unaware of it and failed to offer it to your client, most of the time your E & O coverage will not be able to protect you in court. You or your employer will end up paying for your client's losses.

Broker success rule # 3: Know what you sell, learn your Products well, you will be unbeatable.

Ehsan's pick of the week: All-time classic & bestseller; How to win friends and influence people by Dale Carnegie. One of the best books on personal development and success.

Ehsan Rasul

Founder & President

Knowledge & Achievement Inc.
The post Know what you sell; Product Knowledge  appeared first on Ehsan Rasul.
---
Disclaimer
Note: By submitting your comments you acknowledge that insBlogs has the right to reproduce, broadcast and publicize those comments or any part thereof in any manner whatsoever. Please note that due to the volume of e-mails we receive, not all comments will be published and those that are published will not be edited. However, all will be carefully read, considered and appreciated.