A new age of supply chain disruption
0
April 28, 2016 at 11:43 am by
Glenn McGillivray
---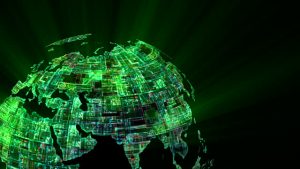 Along with claiming a reported 49 lives (at time of posting), injuring thousands and causing between $1.7- and $2.9 billion in insured damage (according to AIR), the April 14 (UTC) 6.4Mw and April 15 (UTC) 7.0Mw earthquakes in Kumamoto, Japan also caused significant disruption to supply chains, some of them global.
According to media reports, companies affected by the temblor include Toyota, Honda, Mitsubishi, Nissan and Sony and several of their key suppliers. The quakes also took four General Motors plants offline for two weeks, including facilities in Spring Hill, Tennessee; Lordstown, Ohio; Fairfax, Kansas and Oshawa, Ontario.
The somewhat surprising news that a pair of Japanese earthquakes idled four North American General Motors plants may herald the dawn of a new age of supply chain disruption.
Toyota, it was reported, halted production at 26 assembly lines due to damage at two supplier facilities. Disruptions to Toyota's supply chain include parts for doors and engines produced by affiliated companies. But while it was not immediately clear from media reports, the disruption may also have come as a result of an interruption in production of automotive microcontrollers. These are a key product category produced in the Kumatomo industrial cluster and one that is a must for today's computer-controlled, increasingly wired automobiles (what some have characterized as 'smartphones on wheels').
According to a blog published by Barron's "The Kumamoto Prefecture is relatively small, contributing only 1.1% of Japan's GDP. But it is home to several semiconductor production plants and is sometimes called Japan's Silicon Island."
Indeed, semiconductor manufacturer Renesas Electronics Corp. confirmed it had sustained damage to some equipment at its plant in Kumamoto which produces microcontroller chips for automobiles.
Interruption of automobile manufacturing due to auto part supply chain disruptions is nothing new.
The flooding of a Daimler Chrysler plant in Greenville, North Carolina due to Hurricane Floyd in 1999 lead to a shortage of suspension parts. The event lead to the idling of seven company plants across North America, including the Windsor, Ontario minivan plant. Similar disruptions have occurred in the auto assembly business as a result of labour disputes, such as a strike of 3,400 employees at a GM stamping plant in Flint, Michigan on June 5, 1998 and a second strike of 5,800 at a nearby parts plant on June 12, 1998 that closed 25 of GM's North American plants as a result. The dispute ended July 29, 1998, but not before it affected nearly 90% of GM's production capabilities and over 150,000 workers in Canada and Mexico.
What appears to be new, however, is the disruption of auto production as a result of an interruption in the manufacture of semiconductors and auto microcontrollers.
Not so long ago, earthquakes in regions where semiconductors are produced tended to impact only the production of computers, external hard drives, flat panel televisions and the like (consider the September 21, 2000 earthquake in Taiwan that knocked out production of the world's top computer chip manufacturers, like Taiwan Semiconductor Manufacturing Co. At the time of that temblor, Taiwan produced 10% of the world's chips and about 80% of motherboards used for personal computers).
Today, however, such disruptions also impact the production of smart phones and tablets and – now –  automobiles.
Further, as noted by Barron's, "Semiconductor plants require precision manufacturing equipment and cleanrooms with very low levels of contaminants. Production lead times are relatively long, and consequently the supply chain can at times be affected. Following an earthquake it tends to take more time to restore operations in comparison with an assembly plant…"
So, with the Kumamoto earthquakes, it may be clearer that with more things being digitally controlled – and connected (consider the rise of the Internet of Things) – the nature of supply chain risk may be broadening.
And where semiconductors, motherboards, microcontrollers and the like are manufactured are some of the most riskiest places in the world from a natural hazard perspective: China, Japan, Taiwan, Malaysia, Thailand, the Philippines and California.
With this, it is even more vital that manufacturers have an intimate familiarity with their supply chain (what they get, in what quantities, from whom, from where, how and why).
Next, companies need to put continuity plans, backups and workarounds in place.
Finally, they must understand the differences between business interruption and contingent business interruption, and ensure that they have proper coverage in place for both.
The world is already a dangerous place, and with the growing reliance on computer processors , it is becoming that much more dangerous.
---
Disclaimer
Note: By submitting your comments you acknowledge that insBlogs has the right to reproduce, broadcast and publicize those comments or any part thereof in any manner whatsoever. Please note that due to the volume of e-mails we receive, not all comments will be published and those that are published will not be edited. However, all will be carefully read, considered and appreciated.