New Ontario Towing and Storage Regulations Are Now In Effect
1
July 8, 2016 at 2:56 pm by
Willie Handler
---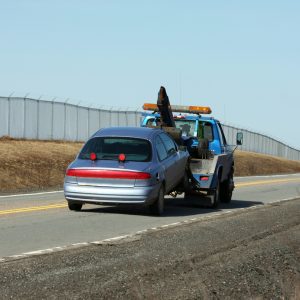 New regulations are now in effect if you repair, tow or store vehicles in Ontario. The new regulations under the Repair and Storage Liens Act took effect on July 1, 2016. Further regulations will come into force starting January 1, 2017.
The following new rules come into effect on July 1, 2016:
If a vehicle being stored is subject to a lien and is received from someone other than its owner or a person having the owner's authority, then the storer must give notice to the owner and other interested parties of the lien in writing (e.g. secured parties who have registered their interest, such as lease and finance companies).
For vehicles registered in Ontario, the notice period is reduced from 60 days to 15 days after the day after the vehicle is received. If notice is not provided within 15 days, a storer's lien is limited to the unpaid amount owing for that period. The 60-day notice period remains unchanged for out-of-province vehicles.
If no amount has been agreed upon for repair and storage costs, fair value may be determined by a court. There is a new list of discretionary factors a judge will be required to consider (such as fixed costs, variable costs, direct costs, indirect costs, profit and any other relevant factors).
Ontario Regulation 427/15 can be found 
here
.
---
Disclaimer
Note: By submitting your comments you acknowledge that insBlogs has the right to reproduce, broadcast and publicize those comments or any part thereof in any manner whatsoever. Please note that due to the volume of e-mails we receive, not all comments will be published and those that are published will not be edited. However, all will be carefully read, considered and appreciated.
---
1 Comment » for New Ontario Towing and Storage Regulations Are Now In Effect