UberX Coverage Appears to be Intact
1
July 11, 2016 at 10:38 am by
Daniel Strigberger
---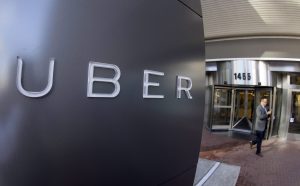 After months of uber anticipation, FSCO has approved a new fleet auto policy, from Intact, for private passenger vehicles engaged in UberX activities. The announcement comes days after Intact launched a similar product in Alberta.
Background
UberX is a Web-based service program whereby users who meet certain criteria can make money carrying and delivering Uber subscribers from one place to another.
However, section 1.8.1 of Ontario's standard auto policy (OAP 1) contains an exclusion that precludes coverage if the vehicle is being used as a taxicab or to carry paid passengers. In other words, every UberX driver who is insured only under the standard OAP 1 is driving without full coverage every time they log into their Uber application. Insurers who catch their insureds driving for UberX could cancel their policies. Even worse, UberX drivers involved in accidents could lose their cars (and possibly their houses).
Ontario's Ridesharing Insurance Market to Date
In February 2016, FSCO approved a ride-sharing product from Aviva. The Aviva coverage is available for drivers licensed for at least six years. Drivers can spend up to 20 hours a week participating in ride-sharing. There can be a maximum of eight occupants (driver plus 7 at a time). The vehicle cannot be used for other commercial deliveries (so it would likely not cover services like UberEats). Also, the vehicle cannot be registered as a taxi or limousine.
As discussed further below, a key difference between Aviva's product and Intact's product is that Aviva's policy is issued to drivers, who are already insured with Aviva. It is not a fleet policy.
The Intact Policy
Intact's policy is fleet policy, which is issued directly to Uber (actually, it's issued to a company named Rasier Operations B.V., which contracts with individual "rideshare drivers" who use their own automobiles for hire. Rasier also allows passengers to obtain and pay for on-demand transportation using the Uber online-enabled application). Uber says it bought the commercial fleet policy from Intact and it applies "automatically" to "every ride-sharing driver."
The policy has a number of interesting components to it, from a coverage perspective:
The policy insures ride-share drivers and ride-share vehicle owners (including lessees if the vehicle is leased), defined in the Certificate of Automobile Insurance, as named insured persons under the policy.
However, there is no coverage under the policy when the driver is not logged onto the Uber online application. If the driver is not logged in, coverage under the driver/owner's personal policy for the automobile is applicable.
As discussed further below, this will add many wrinkles for insurers trying to determine priority for accident benefits.
As soon as the driver logs into Uber and is ready to start receiving ride requests, the Intact policy becomes primary. This is known as the "Pre Acceptance Period".
Standard coverage includes accident benefits, uninsured motorist coverage, third party liability coverage ($1 million limits), and Family Protection Coverage (1 million limits). If the driver has collision and comprehensive coverage on their personal policy, the Intact policy will also provide those coverages with a $1,000 deductible.
When a driver accepts a ride request, the liability and Family Protection limits double ($2 million). This "Post-Acceptance Period" ends when the last passenger departs from the automobile or the trip is ended or cancelled, whichever is later.
For the purpose of determining priority for accident benefits, under section 268 of the Insurance Act, the Intact policy will be primary. This means that if the owner/driver of the vehicle is logged into Uber, they will be treated as a named insured under the Intact policy and, in most cases, Intact would have priority over their claims.
This adds a very interesting layer to the already complex world of investigating accident benefits disputes. For example, if a driver is logged into Uber and their spouse is struck as a pedestrian in an unrelated incident, the spouse could likely claim accident benefits against Intact (something other insurers should keep in mind when investigating priority).
A common question will be "Were you logged in to Uber at the time of the accident?" If yes, the driver (and their spouse, dependants), any occupant of the vehicle, any pedestrian struck by the vehicle, and possibly anyone else involved in an accident with the vehicle, could have recourse against Intact for accident benefits.
For this reason, FSCO says that Intact will ensure that Uber/Rasier will assist claims investigations by providing information. Bulletin A-12/16 states:
This information will include the precise time that a ride-share driver logged on and off the digital network in the twelve hours prior to and after an accident. Further information on this information sharing process will be made available by Intact.
The Intact policy is also primary where a ride-share automobile is leased or rented. This means that the Intact policy responds before any other policy under which the owner/lessor of the ride-share automobile is entitled to indemnity as an insured named in the contract, in accordance with paragraphs 1, 2, and 3 of section 277(1.1) of the Insurance Act.
Finally, in the spirit of embracing 21st Century technology, FSCO has also approved an electronic insurance liability card that provides evidence of Intact's insurance policy coverage.
Final Thoughts
Going forward, the Intact fleet policy will likely make UberX drivers sleep better (hopefully not while they're driving).
That said, will other insurers be satisfied with the Intact coverage? For example, if I decide to start driving for Uber, will my insurer still want to insure my vehicle knowing that it will become a ride-sharing vehicle at any moment? Is there still a change in risk despite the added Intact coverage?
See FSCO P&C Bulletin A-12/16, Private Vehicles for Hire – Ridesharing: Fleet Insurance Policy (Intact/Uber), Approval of an Electronic Insurance Card for Ridesharing, and Amendments to the Definition of "Fleet"
---
Disclaimer
Note: By submitting your comments you acknowledge that insBlogs has the right to reproduce, broadcast and publicize those comments or any part thereof in any manner whatsoever. Please note that due to the volume of e-mails we receive, not all comments will be published and those that are published will not be edited. However, all will be carefully read, considered and appreciated.
---
1 Comment » for UberX Coverage Appears to be Intact
1 Pings/Trackbacks for "UberX Coverage Appears to be Intact"