2015: The Year Before 2016
0
January 14, 2016 at 4:45 pm by
Daniel Strigberger
---
My recent article in the January 2016 K-W OIAA Bulletin
As we look forward to a new year of insurance law excitement, let us reflect on some of the interesting cases and legal developments that impacted the auto insurance industry in 2015: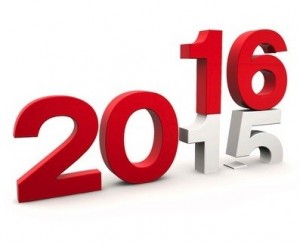 Statutory Accident Benefits
In January 2015, Toronto personal injury lawyer Joseph Campisi launched a "charter challenge" application against Bill 15, which eliminates a claimant's ability to sue its insurer in court over an accident benefit dispute. Among other things, the application asserts that Bill 15 is violates a claimant's constitutional right to have access to the courts. We expect the hearing will take place in June 2016.
On August 26, 2015, the Ontario Legislature filed Bill 251/15, which amends the Statutory Accident Benefits Schedule in a number of remarkable ways. For the most part, the amendments apply only to policies issued or renewed on or after June 1, 2016. Existing contracts will remain subject to the current limits until the contract is terminated or renewed.
The most notable changes redefine "catastrophic impairment". Among other changes, the non-CAT medical/rehabilitation benefits are capped at five years. The six-month waiting period for the non-earner benefit is replaced by a four-week waiting period, but the benefit is no longer payable after two-years and anyone under 18 is not entitled to receive the benefit.
Some cases of interest from 2015 include Shawnoo v. Certas Direct ("virtual" attendant care is OK), Davis v. Wawanesa (February 2014 attendant care benefits changes are not retroactive), and Waldock v. State Farm (FSCO issues huge special award, interest, and legal costs against insurer who didn't call any witnesses at the CAT determination hearing).
Priority and Loss Transfer
The Court of Appeal for Ontario was busy in 2015 hearing loss transfer disputes. In October 2015 the Court held in State Farm v. Old Republic that Rule 9 of the Fault Determination Rules does not allow the insurer of Automobile A to recover loss transfer from the insurer of Automobile C in the scenario portrayed in this diagram:
In November, the Court released its much-anticipated decision in Intact v. Lombard / Zurich v. TD that the equitable doctrine of laches (sitting on your legal rights) does not apply to loss transfer disputes. This means that the first party insurer can wait several years before demanding loss transfer reimbursement from the second party. As of writing, Zurich and Lombard are seeking leave to appeal this decision to the Supreme Court of Canada.
On Christmas Eve, the Court of Appeal released an interesting decision interpreting what "ordinary rules of law" means in a loss transfer dispute. In State Farm v. Aviva, the Court held that the loss transfer scheme and section 3 of the Fault Determination Rules requires the arbitrator to avoid applying the ordinary rules of "tort" law to determine fault. Rule 5(1) calls for an analysis that is distinct from the approach required in a pure tort analysis.
The Supreme Court of Canada released a rare decision in a priority dispute between two insurance companies. In April, the highest court in the land reversed the Court of Appeal in a nexus case. The decision affirms that, except in the most extreme circumstances, any insurer in Ontario that writes auto insurance policies must respond to a received application for accident benefits.
Auto Tort
The hottest tort topic of 2015 was interest. On January 1, 2015, the Insurance Act was amended by eliminating the 5% interest rate under Rule 53.10 to amounts awarded for non-pecuniary damages for bodily injury or death caused by motor vehicle accidents. Rather, prejudgment interest for such amounts would be calculated the "usual" way pursuant to s. 127(1) of the CJA, i.e., the (much lower) bank rate. That change generated four conflicting Superior Court decisions on whether the change applied retroactively. Three of the four decisions held that the changes affected a substantive right to interest, meaning the changes were not retroactive. One decision held that the changes were procedural and, therefore, were retroactive.
Similar debates emerged after the statutory tort deductible increased from $30,000 to $36,540.00 from August 1, 2015 until December 31, 2015. The issue was whether those changes were procedural (retroactive) or substantive (not retroactive). In December, a Superior Court judge held in Vickers v. Palacious that the deductible changes were substantive and, accordingly, not retroactive.
What Will See in 2016?
The most anticipated change in 2016 will be to the dispute resolution process for accident benefits. As of April 1, 2016, all disputes will be handled by the Licence Appeal Tribunal, which currently has a mandate to hear appeals arising from disputes involving, among other things, gambling and liquor licenses. We will wait and see how LAT arbitrators will interpret new CAT definition texts like "Structured Interviews for the Glasgow Outcome Scale and the Extended Glasgow Outcome Scale: Guidelines for Their Use, Journal of Neurotrauma, Volume 15".
---
Disclaimer
Note: By submitting your comments you acknowledge that insBlogs has the right to reproduce, broadcast and publicize those comments or any part thereof in any manner whatsoever. Please note that due to the volume of e-mails we receive, not all comments will be published and those that are published will not be edited. However, all will be carefully read, considered and appreciated.