Ontario Auto Insurance Rates Are Heading Back Up
1
October 18, 2016 at 4:00 pm by
Willie Handler
---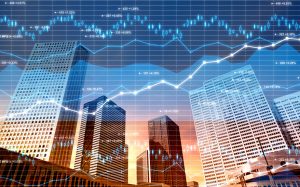 FSCO's latest quarterly rate approval numbers have been released and the news is not good for consumers. Half the savings as a result of statutory accident benefit cuts that became effective on June 1 are already gone.
FSCO approved 25 private passenger automobile insurance rate filings during the third quarter of 2016. These 25 insurers represent 63.56% of the market based on premium volume. Approved rates increased on average by 1.5% when applied across the total market. This wipes out almost half of the modest 3.07% reduction in approved rate filings in the first quarter of 2016. Depending on rate filings in the last quarter, we could see a net increase in rates for the 2016 calendar year.
The government has abandoned the the 15% rate reduction promise made in August 2016. However, if you aggregate all the rate changes since the 2013 announcement, the total rate reduction is 8.34% when applied across the total market.
Product reforms have proven to be an ineffective tool for controlling auto insurance premiums in Ontario. As long as transactional costs within the system remain high, Ontario drivers will continue to pay high rates. A new delivery system is needed to bring Ontario's costs in line with other jurisdictions. For a discussion on how to address the systemic problems in Ontario, see my article entitled Ontario's 25-Year No-Fault Journey.
---
Disclaimer
Note: By submitting your comments you acknowledge that insBlogs has the right to reproduce, broadcast and publicize those comments or any part thereof in any manner whatsoever. Please note that due to the volume of e-mails we receive, not all comments will be published and those that are published will not be edited. However, all will be carefully read, considered and appreciated.
---
1 Comment » for Ontario Auto Insurance Rates Are Heading Back Up