When do the changes to SABS take effect? It depends who you ask.
1
October 19, 2016 at 2:14 pm by
Peter Morris
---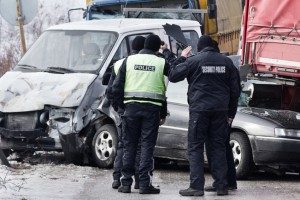 The changes to the Ontario Statutory Accident Benefits Schedule introduced on June 1st, 2016, were complicated enough. Now, to make matters worse, there are mixed messages coming from the industry as to when policyholders are affected by these changes. For insurance intermediaries who are already struggling to keep their customers properly advised as policies come up for renewal, the question at hand is whether those discussions with clients should have been completed before June 1st.
For some, this may be an academic question that makes for an interesting discussion over coffee. For at least one Ontario family, though, it is a question with potentially life-changing ramifications. Adam Bari was mistakenly pronounced dead by police after his motorcycle was T-boned in a not-at-fault accident on June 1st. Although he was not dead, Mr. Bari suffered a traumatic injury to his brain, multiple broken bones, and damage to his internal organs. In what is surely a worst-case scenario, Adam Bari had the great misfortune to have been injured on June 1st, mere hours after the definition of catastrophic injury was amended. According to his lawyer, had the accident occurred a day earlier, the Bari family would have been eligible for up to $2 million in compensation. As it is, their limit of coverage is only $86,000.
The Ontario Automobile Policy does not list the benefits available under Section 4 – Accident Benefits Coverage. Instead, it refers policyholders to the Statutory Accident Benefits Schedule (SABS) of the Insurance Act. Among a long list of other changes, the definition of a catastrophic impairment under the Schedule was amended on June 1st. Although the full definition of a catastrophic impairment is contained in the legislation, basically a catastrophic impairment to an adult is now defined as an impairment that stems from an accident that occurs on or after June 1, 2016, and that results in any of the following:
Paraplegia or tetraplegia,
Severe impairment or amputation of an arm or leg,
Loss of vision of both eyes,
Traumatic brain injury that meets the following criteria:

an intracranial injury revealed by magnetic resonance imaging (MRI) or any other recognised brain diagnostic technology, and
a Vegetative State at least one month after the accident, a Severe Disability six months or more after the accident, or a Moderate Disability at least one year after the accident,

Physical impairment that results in at least a 55 per cent impairment of the whole person,
Mental or behavioural impairment that results in at least a 55 per cent impairment of the whole person, or
Impairment that results in a marked impairment in at least three areas of function, or an extreme impairment in at least one area of function.
Based on the above, it seems straightforward that anyone involved in an injury from June 1st onwards must meet the revised definition of a catastrophic impairment in order to be eligible for the benefits available for such an injury. The language contained within the legislation is unambiguous as to when the new definition of a catastrophic impairment takes effect. Having said that, the preamble to the new Schedule identifies a number of provisions in which the language of the previous version of the Schedule may continue to apply. In some cases, the trigger for this is the date of the accident. In other cases, the trigger is the date on which the contract was written or renewed. A large portion of the definition of a catastrophic impairment, including the section dealing with a traumatic brain injury, will continue to apply to accidents that occurred prior to June 1, 2016.
What muddies the water even further is the messaging from regulators and insurers.
In a bulletin that is available to the public and to brokers, the Registered Insurance Brokers of Ontario advises broker that 'As policies renew after June 1st, brokers should be prepared to review with their clients how the changes will impact them.' The bulletin goes on to state that as of June 1, 2016, 'if a consumer is buying a new policy or renewing an existing one, brokers should be aware of the most significant changes to auto insurance'. In its bulletin, the Financial Services Commission of Ontario (FSCO) states, 'When it's time to renew or purchase auto insurance on or after June 1, 2016, the standard auto insurance policy you receive from your insurer or broker will have the new lower benefits – unless you act quickly and contact your insurance representative to purchase optional coverages.' Neither bulletin says anything about advising consumers of mid-term changes to their coverage.
Shortly after the changes to the Schedule were introduced, I asked my broker to add, mid-term, the new optional coverage of $1,000,000 Medical, Rehabilitation and Attendant Care Benefit for non-catastrophic injuries. The insurer refused to add this coverage mid-term unless I cancelled my existing policy and took out a brand new policy. The insurer advised my broker that 'as per FSCO', the changes to the Statutory Accident Benefits Schedule are effective as of June 1, 2016, for new business or on the first renewal after June 1, 2016. In support of this position, the insurer's Senior Vice President, Ontario, had previously issued a signed letter to all Ontario policyholders advising them that the government 'will be introducing changes to auto insurance that come into effect June 1, 2016…. You don't need to do anything right now… Your policy won't change until it is time for it to be renewed.' The company's website still to this day assures policyholders that their policy and coverage options will remain unchanged until renewal.
Lest anyone think I am singling out one insurer, let me add that this insurer is by no means the only insurer that has advised consumers that their coverage will stay the same until renewal.
This variance between the language of the legislation and the messaging from regulators and some insurers is unhelpful to say the very least. As shown by Adam Bari, a consumer can be severely impacted depending on when the changes are deemed to take effect. For insurance agents and brokers who are trying to offer consumers the best possible professional advice, the mixed messaging as to when the changes take place has the potential to generate headaches, and lawsuits.
In the meantime, there is an opportunity for insurers to ensure that their messaging to brokers and consumers is compliant with the legislation.
---
Disclaimer
Note: By submitting your comments you acknowledge that insBlogs has the right to reproduce, broadcast and publicize those comments or any part thereof in any manner whatsoever. Please note that due to the volume of e-mails we receive, not all comments will be published and those that are published will not be edited. However, all will be carefully read, considered and appreciated.
---
1 Comment » for When do the changes to SABS take effect? It depends who you ask.