Ontario Moves Forward with Regulating the Towing Industry
0
January 9, 2016 at 4:22 pm by
Willie Handler
---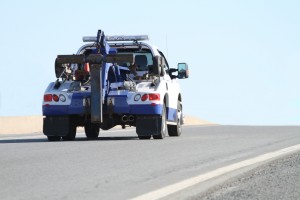 Ontario consumers and insurers have had many long-standing complaints about the practices of towing operators. Back in 2012, the Auto Insurance Anti-Fraud Task Force, created by the Minister of Finance, recommended a number of changes regarding the regulation of towing services. Last year the Ontario Legislature passed Bill 15, a wide-ranging piece of legislation that will have a significant impact on the towing industry. 
Changes will be made to the Consumer Protection Act and its regulation, establishing tow and storage-specific consumer protection measures effective January 1, 2017. They will require tow and storage providers to:
Get permission from a consumer or someone acting on their behalf before providing tow and storage services.

Record the name and contact information of the consumer, along with the date and time of authorization.

Disclose certain information to the in writing, such as the provider's business name, contact information and address where the vehicle will be towed.

Accept credit card payments, in addition to cash, from consumers.

Provide an itemized invoice, listing services provided, the cost for each service, and the total cost before demanding or receiving payment.

Make available a current statement of rates at their place of business and on any existing website.

Post other information, for example, the provider's name and telephone number on the side of a tow truck, at all business premises and on any website.

Provide a consumer with access to the towed vehicle, at no charge, so that they may remove personal property from the vehicle.

Prohibit tow and storage providers from recommending repair and storage facilities, legal service providers or health care service providers unless a consumer specifically asks, or the provider offers to make a recommendation and the consumer agrees.

Disclose to a consumer whether the provider is getting a financial reward or incentive for providing a recommendation for towing a vehicle to a particular storage or repair shop.

Establish minimum insurance coverage including general liability insurance of $2 million, customer vehicle insurance of $100,000 and $50,000 cargo insurance.

Maintain authorization and disclosure records, invoices, copies of insurance policy, and current statement of rates for three years.                                         
There are some exemptions, such as, if services are provided under a prepaid agreement or membership in an association, such as the Canadian Automobile Association (CAA) where the consumer is not being charged for the specific service being provided. These exemptions will also apply when the tow and storage services are provided when a vehicle is purchased or leased and the consumer is not charged for the specific service being provided.
The Repair and Storage Liens Act deals with the rights of repairers and storers to claim a lien against vehicles they repaired and/or stored. Most of the changes to the Repair and Storage Liens Act will take effect on July 1, 2016 The new regulations are designed to eliminate overcharging for vehicle storage and make it easier for vehicle lien holders to find out that the vehicle is in storage in the first place. 
Changes to the Repair and Storage Liens Act and its regulation will:
Reduce the notice period from 60 days to 15 days for vehicles registered in Ontario. The new rules are expected to improve storage practices and remove associated costs from the auto insurance system.

If the notice is not provided, a lien is limited to the unpaid amount owing for the period of 15 days from the day of receiving the vehicle.

Provide guidance to courts in determining the "fair value" of repair or storage where no amount has been agreed upon. A list of discretionary factors (e.g., fixed costs, variable costs, direct costs, indirect costs, profit and any other relevant factors) is set out for consideration.
Finally, the government is adding regulations under the
Highway Traffic Act
that will bring tow trucks under the Commercial Vehicle Operator's Registration (CVOR) system. Tow trucks and other towing vehicles will require a CVOR certificate.
The CVOR system is used to track the safety of truck and bus operators in
Ontario
.
This new regulation will come into effect on January 1, 2017.
Under CVOR, tow operators will be responsible for all the drivers and vehicles in their operation. These responsibilities include:
Monitoring the conduct and safety performance of drivers.

Resolving driver safety issues when they are identified.

Keeping vehicles in good, safe condition at all times.

Ensuring load security.

 
Tow trucks will continue to be exempt from some requirements faced by other classes of vehicle under the CVOR system, such as hours of service limits, daily inspection, detailed recordkeeping requirements and entering truck inspection stations, until the government has concluded consultations with the towing industry and other stakeholders on an effective regulatory regime for tow trucks.
---
Disclaimer
Note: By submitting your comments you acknowledge that insBlogs has the right to reproduce, broadcast and publicize those comments or any part thereof in any manner whatsoever. Please note that due to the volume of e-mails we receive, not all comments will be published and those that are published will not be edited. However, all will be carefully read, considered and appreciated.