Plaintiff fails to make at-fault vehicle disappear
0
January 21, 2016 at 2:44 pm by
Daniel Strigberger
---
A Superior Court judge has ruled that an identified automobile cannot become unidentified for the purpose of claiming unidentified motorist coverage.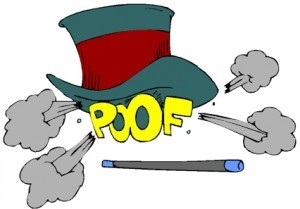 In Lambert v Khan, the plaintiff claimed to have suffered very severe and long-lasting whiplash-type injuries in a low speed "bump" in stop and go rush hour traffic along Highway 401 in Toronto while riding as a passenger in a taxi. She claimed that the driver of a white van that allegedly rear-ended the taxi was identified by her taxi driver (Mr. Khan) at the time of the accident, but that the defendant taxi driver subsequently lost the particulars some time before she actually commenced her action almost two years later.
The plaintiff then sought to claim unidentified motorist coverage against her insurer and the taxicab's insurer. The taxicab's insurer agreed to pay the plaintiff up to its minimum limits of $200,000. Her own insurer moved to dismiss her claims for anything excess under her policy.
The motion judge held that the plaintiff's evidence amounted to an admission that she suffered damages arising from a collision caused by an at-fault motorist who was both easily identifiable at the time of the accident and who was actually identified:
She herself took no steps to identify the driver but satisfied herself that the necessary information had been recorded by her taxi driver.  She did not request the information from him for almost two years by which time it was lost.
The motion judge noted that neither section 265 of the Insurance Act, nor the Family Protection Endorsement (OPCF 44R) contemplate coverage where an automobile or driver became unidentified days, weeks, or even years after the accident by reason of subsequent events:
She did not qualify for coverage under OPCF 44R at the time of the accident and cannot acquire coverage thereafter solely by reason of the information being lost. Relief from forfeiture cannot be employed to attach exposure to an insurer who was not originally liable at the time of the accident.
See Lambert v Khan, 2016 ONSC 103 (CanLII)
---
Disclaimer
Note: By submitting your comments you acknowledge that insBlogs has the right to reproduce, broadcast and publicize those comments or any part thereof in any manner whatsoever. Please note that due to the volume of e-mails we receive, not all comments will be published and those that are published will not be edited. However, all will be carefully read, considered and appreciated.