Who Is Profiting Most From Ontario Auto Insurance?
0
April 11, 2015 at 11:16 am by
Willie Handler
---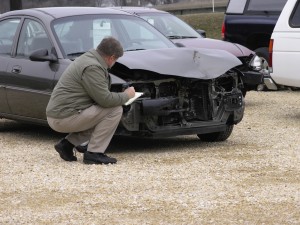 If you are involved in the auto insurance sector, yesterday was an interesting day.  The Ontario Trial Lawyers Association released a study conducted on their behalf by two York University professors suggested that insurance companies make too much money.  The Insurance Bureau of Canada countered with accusations that trial lawyers make too much money.  Who do you believe?

A lot of people have profited from Ontario's auto insurance system over the past 25 years.  Few insurance companies have exited the Ontario market in that period of time so profits must be good.  In addition, there is no shortage of lawyers working in the system both on the accident benefits side and in tort.  There are rehabilitation clinics dying for more referrals.  Tow trucks drive around our highways ready to pounce on someone after a collision.  Yet everyone complains.  Drivers in this province continue to pay high premiums. They are the true victims in the system.

On June 22, 2015 it will be 25 years since the introduction of the Ontario Motorist Protection Plan or OMPP, the first no-fault auto insurance plan in Ontario.  It has been a rocky road.  In the May 2015 issue of Canadian Underwriter, I will look back at those 25 years and discuss what has gone wrong.  Please look out for it. 
---
Disclaimer
Note: By submitting your comments you acknowledge that insBlogs has the right to reproduce, broadcast and publicize those comments or any part thereof in any manner whatsoever. Please note that due to the volume of e-mails we receive, not all comments will be published and those that are published will not be edited. However, all will be carefully read, considered and appreciated.