Telematics changes the dynamics of the automobile insurance industry
0
June 5, 2014 at 10:08 am by
Peter Morris
---
There has been much discussion about the introduction of vehicle telematics to the Canadian insurance marketplace. The idea of usage-based insurance (UBI) is that a driver's behaviour is monitored in real time while the person drives. This information is then transmitted to the driver's insurance company which analyses the data, assesses the likelihood of the driver being involved in an accident, and charges an insurance premium accordingly.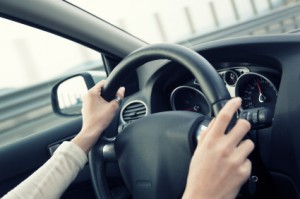 Canada is in many respects a latecomer when it comes to UBI offerings. Insurers in the UK and the US offered various UBI products to consumers for a number of years before Canadian insurers got in the game. The first two insurers in Canada to offer UBI were the Quebec-based direct writers, Industrial Alliance and Desjardins. Since then, UBI has been introduced to the Ontario marketplace. A decision from the Office of the Superintendent of Insurance in Alberta on the use of telematics in that province is expected by the end of this year.
Given that the acceptance of UBI by a consumer is voluntary, there is a strong element of self-selection. In other words, the consumers who are most likely to sign up for UBI are those who believe they will earn a discount by agreeing to have their driving habits monitored. Insurers who are first to market with a telematics offering will have the first crack at capturing this segment of the market. So far, direct writers have led the way. Part of the reason for the relative ease with which direct writers have been able to advance on this front is that they control their own distribution network. The result is that direct writers have a distribution channel that does not demand portability of UBI data to other carriers. If UBI data cannot be 'taken across the street' to a competing insurer, it makes it all the more likely that a consumer who has earned a lower premium with a direct writer through UBI will decide to retain their automobile insurance with that direct writer.
To the extent that early adopters stand to benefit from UBI, insurers who fail to offer telematics or who are late in offering it will run the risk of being adversely selected against and will therefore end up insuring a disproportionate share of the drivers who know they wouldn't benefit from UBI. As a side note, consumers who are good drivers but who spurn UBI because of concerns about data privacy will run the risk of being lumped in with drivers who spurn UBI because of their poor driving habits. Assuming UBI policy premiums will be lower than non-UBI policy premiums, consumers who are concerned about their data privacy may end up paying a price for their concern.
Insurance companies that rely on insurance brokerages to distribute their automobile insurance product are faced with a decision that does not confront direct writers. That is, whether to launch their own telematics offering or opt in to a broker-driven offering such as the one scheduled to be rolled out later this summer by the Insurance Brokers Association of Ontario, using technology from Quindell.  The decision as to which type of telematics solution to support may slow down even further the launch of telematics offerings by broker-distribution carriers. If so, the introduction of telematics will continue to favour direct writers over broker-distribution carriers, at least in the short run.
One of the issues surrounding telematics that has drawn a considerable amount of attention, especially from brokers' associations, is the question of data ownership. As much as an insurer would be interested in maintaining control of the data, brokers and consumers have a natural interest in the data being portable. The Financial Services Commission of Ontario (FSCO) has not taken a formal position on whether telematics information is owned by the consumer. In a bulletin entitled, Usage-Based Automobile Insurance Pricing in Ontario, FSCO simply stated that insurers should 'where possible' facilitate drivers who wish to use their personal data to enter into a contract with another insurer.  With respect to privacy requirements, FSCO explicitly stated that insurers are responsible for ensuring that any UBI program meets all the requirements of any relevant privacy legislation.
The twin questions of data ownership and data portability will get sorted out in the fullness of time. It remains to be seen how long it will take for this to happen. When it does, the industry will conform to whatever regulations are set out. In the meantime, direct writers have taken an early lead when it comes to reaping the benefits of telematics and UBI. Being later out of the gate, the challenge for brokers and their carriers will be to try to win back the portion of the market that has already drifted over to direct writers as the result of their early adoption of this new technology.
---
Disclaimer
Note: By submitting your comments you acknowledge that insBlogs has the right to reproduce, broadcast and publicize those comments or any part thereof in any manner whatsoever. Please note that due to the volume of e-mails we receive, not all comments will be published and those that are published will not be edited. However, all will be carefully read, considered and appreciated.