What's fair when it comes to setting automobile insurance rates?
0
November 6, 2018 at 3:43 pm by
Peter Morris
---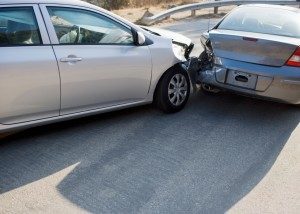 Political pressure to keep automobile premiums low is a problem that has bedevilled Ontario insurers for some time now. The problem certainly isn't new and it isn't going away. It also crosses party lines. Four years ago, the Liberal government introduced legislation aimed at reducing auto insurance premiums by 15%. That goal was not achieved. The political pressure to reduce automobile insurance premiums has most recently manifested itself in the form of two private members' bills tabled at Queen's Park. A Conservative backbencher tabled a bill on October 15th that would prohibit Ontario insurers from using Postal Codes or telephone area codes for rate-setting purposes. Ontario's Finance Minister has described this bill as 'a great way to combat rate discrimination in our auto insurance system.' Not to be outdone, the NDP tabled a bill the following day proposing to make the Greater Toronto Area (GTA) one single territory for the purpose of setting automobile insurance rates. This second bill was defeated in the Ontario legislature a few days ago. The first bill is still before the legislature.
Shortly after the private members' bills were introduced, The Co-operators released its third quarter results. In discussing those results, the company noted that, "Reducing rates for certain territories does not address the core problem of rising claims and auto insurance fraud." The company also noted that using territory is a significant predictor of risk.
Although there has been much talk at the political level about fixing automobile insurance in Ontario, much of this talk has generated more heat than light. If adjustments are to be made to the way automobile premiums are calculated, there will be winners and losers. It would be disingenuous for anyone to suggest that there is room in the system as things stand now for automobile premiums to be reduced in one territory without taking an increase somewhere else.
Insurers know how much premium they need to collect in order to write private passenger automobile insurance profitably in Ontario and elsewhere. The problem has been getting regulatory approval to increase the rates to where they need to be. Earlier this year, the President and CEO of one Ontario insurer stated that he thought it would make sense for insurers to file rates with the Financial Services Commission of Ontario (FSCO) but that insurers should not have to wait for approval before applying new rates and underwriting rules. He went on to say that he planned on going down to meet with FSCO to talk to them. Whether that meeting ever took place and, if it did, how it went, has not been reported.
Insurers have struggled for many years now to make a profit on Ontario automobile insurance. According to figures from MSA Research Inc., the direct loss ratio for private passenger automobile insurance in Ontario last year was just over 70%. At the end of two quarters this year, the direct loss ratio for this line of business stood at 72.3%. As a side note, the results for private passenger automobile were significantly worse in the Maritimes, Alberta and Quebec. Nationwide, the direct loss ratio for private passenger automobile at the end of Q2 2018 was 77%. Once expenses are loaded onto these direct loss ratios, the red ink begins to flow.
Because Ontario automobile insurance represents a major line of business for most insurers, it gets the lion's share of attention. In an effort to try to limit their exposure to Ontario automobile and to improve their underwriting results, a number of insurers have recently introduced tightened underwriting requirements for new business and renewals. In addition, as a result of perceived rate-inadequacy, insurers are also cautious when it comes to appointing brokerages in the GTA. Nowhere is this more true than in Brampton, the red-headed stepchild of the insurance industry.
If GTA insureds – read, voters – are complaining about their insurance premiums, one viable solution is to restrict the ability of insurers to charge premiums that accurately reflect the cost of providing insurance in high-risk areas. The two private members' bills aim to do just that. Given that insurers are already losing money writing Ontario automobile insurance, the only way this approach can work is if premiums outside the high-risk areas are increased enough to cover the loss of premiums inside the high-risk areas. Insurers simply cannot afford to drop rates in the GTA without picking up extra premium elsewhere. As noted by Co-operators, the proposed restrictions on using territory to set rates have the potential to further erode the sustainability of this line of business and, additionally, to create subsidisation of urban areas by rural areas.
As the debate goes on about the cost of automobile insurance in Ontario, let us hope there is an honest discussion about what impact any proposed changes will have in all parts of the province. It's easy to tell people they will see their premiums go down. It's harder to tell others that their premiums will go up in order to offset lower premiums elsewhere in the province.
---
Disclaimer
Note: By submitting your comments you acknowledge that insBlogs has the right to reproduce, broadcast and publicize those comments or any part thereof in any manner whatsoever. Please note that due to the volume of e-mails we receive, not all comments will be published and those that are published will not be edited. However, all will be carefully read, considered and appreciated.