Having a full discussion with voters about Ontario automobile insurance pricing
0
January 5, 2018 at 10:34 am by
Peter Morris
---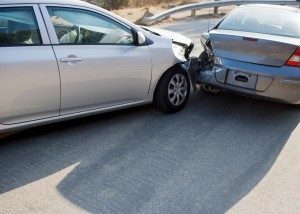 A provincial election in Ontario is expected to take place within the next six months. In the lead up to that election, it is a safe bet that all three parties will make a number of promises as to how they will reduce the cost of automobile insurance if the election goes their way. Indeed the process has already begun. A spokesperson for the Progressive Conservative party recently stated, 'Geographic discrimination should be eliminated while not raising rates on other parts of the province.' Not to be outdone, a spokesperson for the NDP stated that the party 'will end discriminatory insurance rates that hit low-income people the hardest'. When asked to identify rates that are considered discriminatory, the spokesperson replied that the party was not making any platform announcements that day.  For its part, the Liberal party announced last month that it has directed the Financial Services Commission of Ontario to review risk factors insurers use to calculate drivers' insurance premiums, such as geographic territories, to ensure that people in certain parts of the province are not subject to unfairly high rates. This review is expected to be complete by the spring, just in time for the election call.
Undoubtedly the promise to lower auto insurance rates is politically attractive. The question is whether insurers are currently over-charging for their product. If they are, there is room to move.
The profitability of Ontario auto is a serious matter for the property and casualty insurance industry. Ontario auto accounts for approximately one in four premium dollars collected nationwide by non-governmental insurers (excluding Lloyd's). The Canadian property and casualty insurance sector cannot do well if Ontario automobile insurance is running at an underwriting loss. It would be like trying to win a relay race with one of your runners on crutches. Although it will be several months before we know the underwriting results for 2017, MSA Research Inc. has reported that Ontario private passenger automobile insurance produced a direct loss ratio of just under 70% in 2016. This was a slightly better result than in 2015 thanks to a low loss ratio for bodily injury coverage. The loss ratios for property damage and accident benefits however continued to climb, reaching 88.8% and 94.7% respectively.
With a direct loss ratio of almost 70% prior to expenses, the notion that insurance companies are making money hand over fist is pure fiction when it comes to Ontario auto. The Fair Auto Insurance Plan that was introduced by the province a month ago may, in time, reduce the cost of providing automobile insurance in Ontario. If this turns out to be the case, it is fair to assume rate reductions will follow.
Drivers in some communities do pay more for their auto insurance than drivers elsewhere. It has been ever thus. This is not because insurance actuaries don't like the people who live in those communities. It is because experience has shown that, for whatever reason(s), drivers in those communities cost more to insure. If the cost to insure those drivers can be reduced, in time there will be a reduction in rates for those communities.
As Ontario gears up for a provincial election, here's hoping for an informed discussion about the cost of insuring Ontario drivers.
---
Disclaimer
Note: By submitting your comments you acknowledge that insBlogs has the right to reproduce, broadcast and publicize those comments or any part thereof in any manner whatsoever. Please note that due to the volume of e-mails we receive, not all comments will be published and those that are published will not be edited. However, all will be carefully read, considered and appreciated.